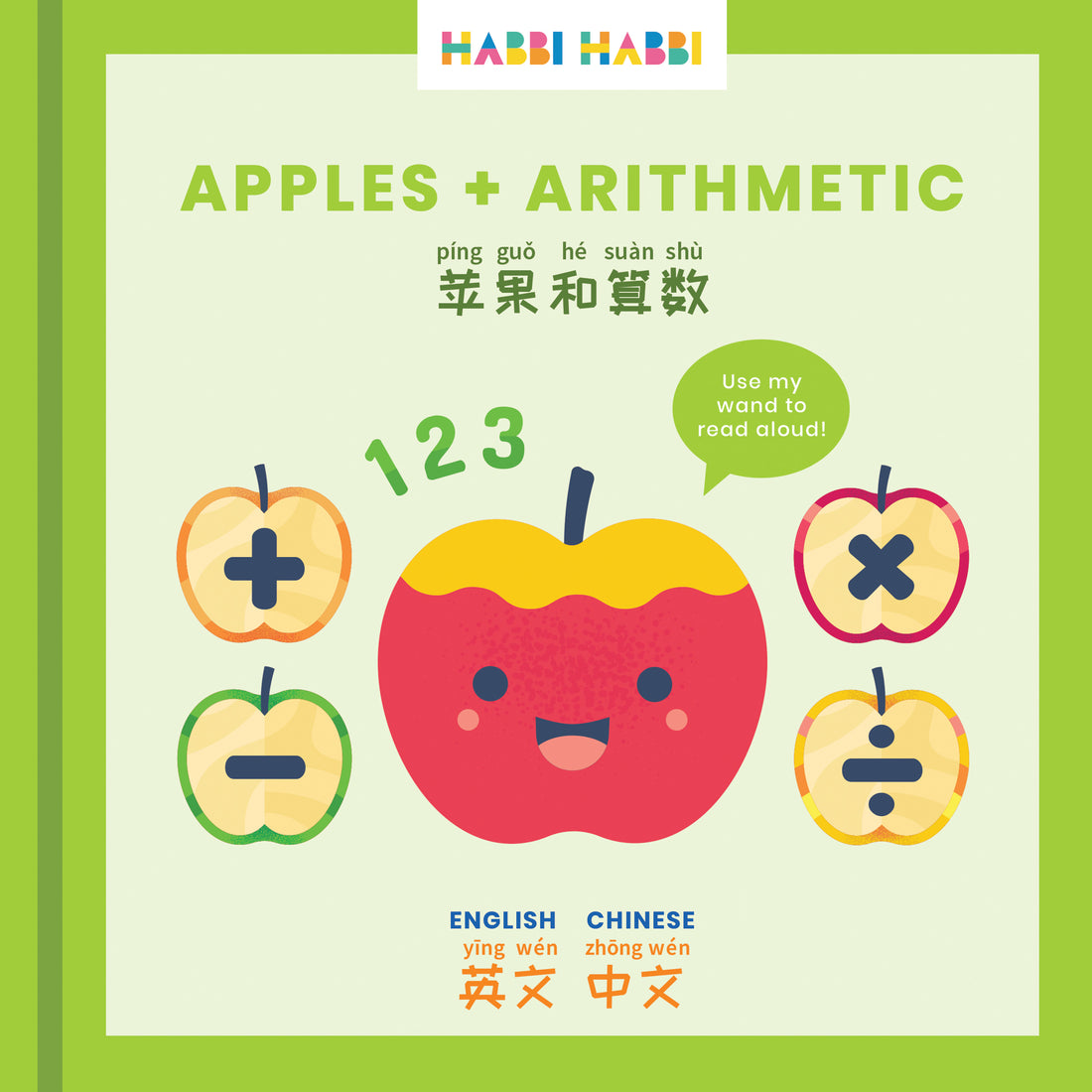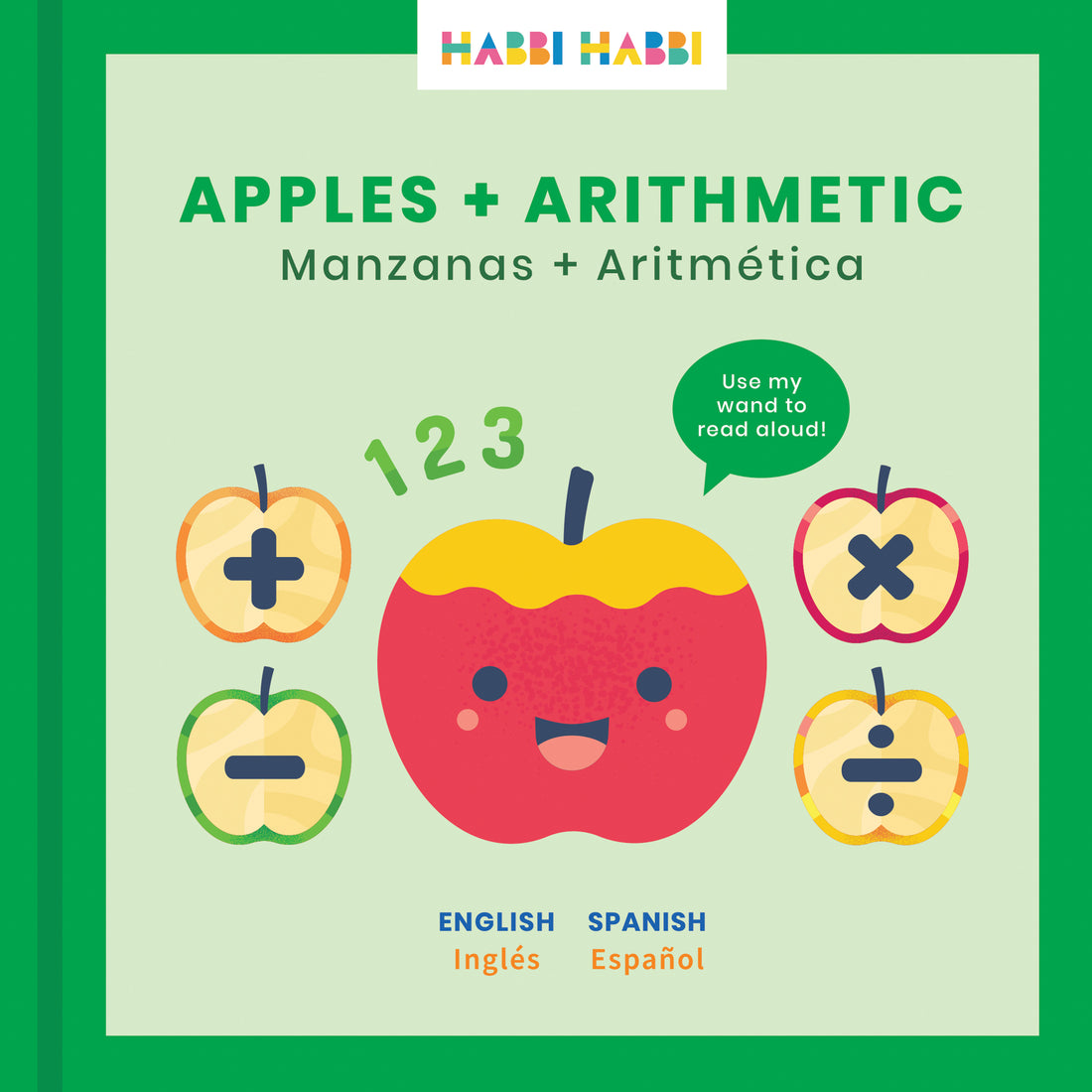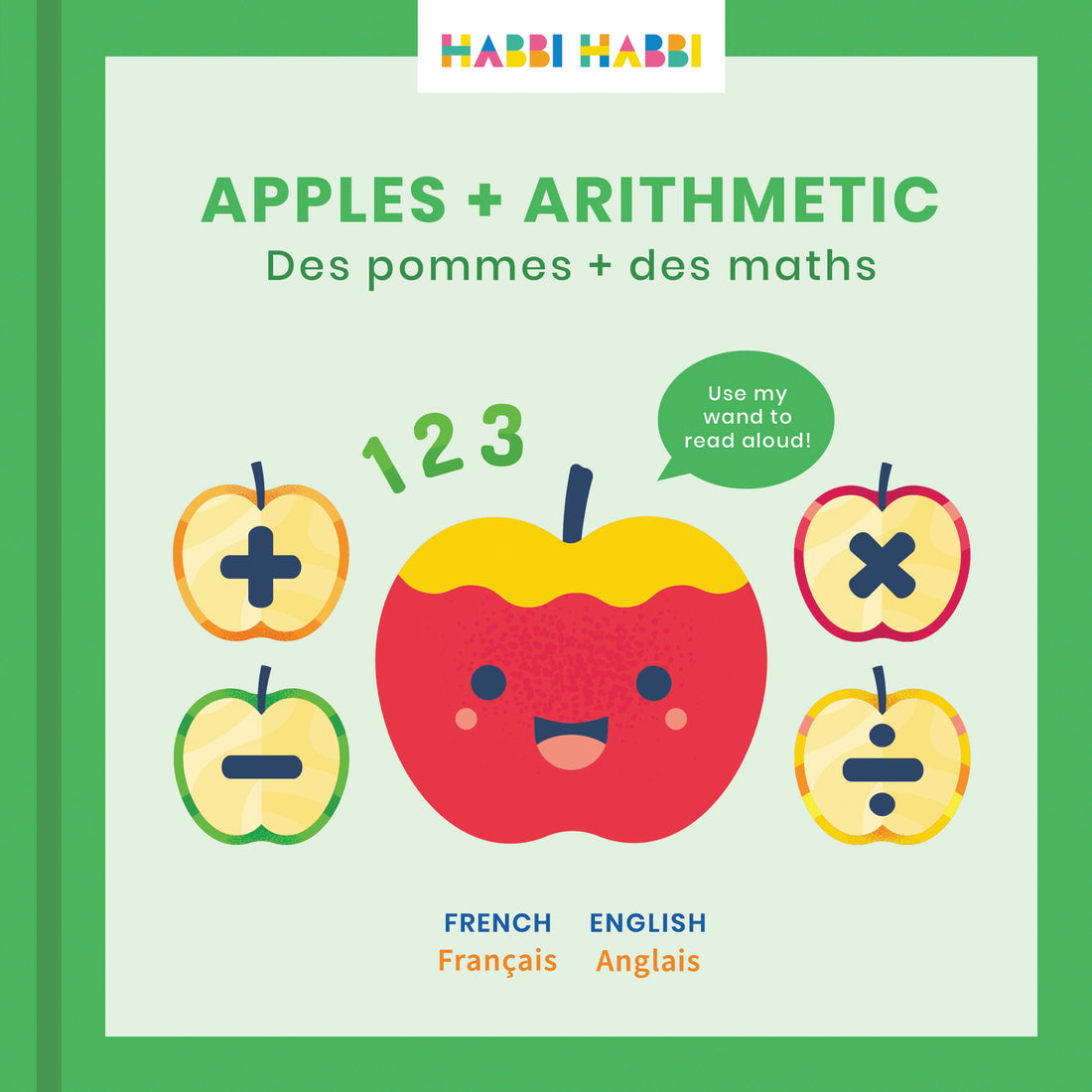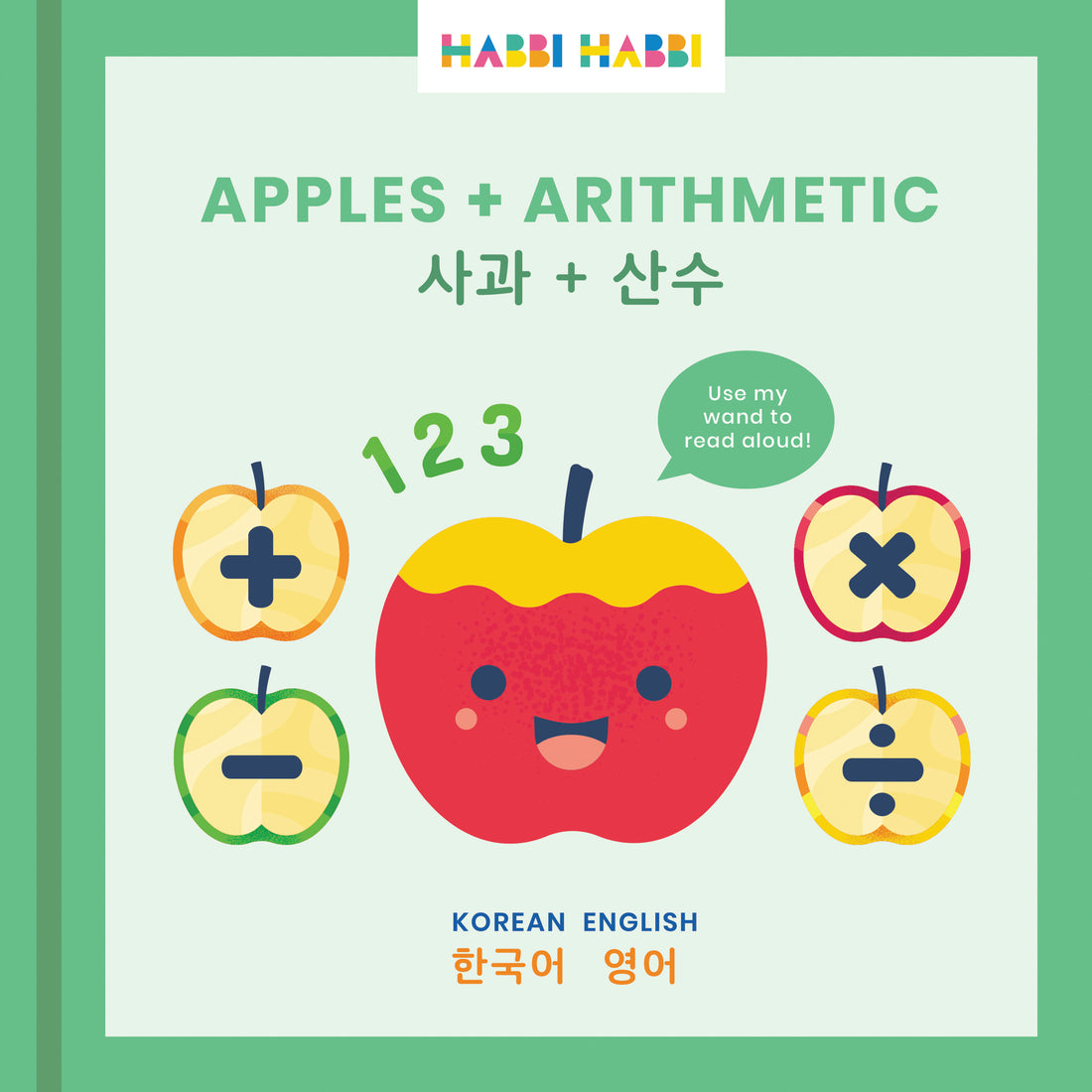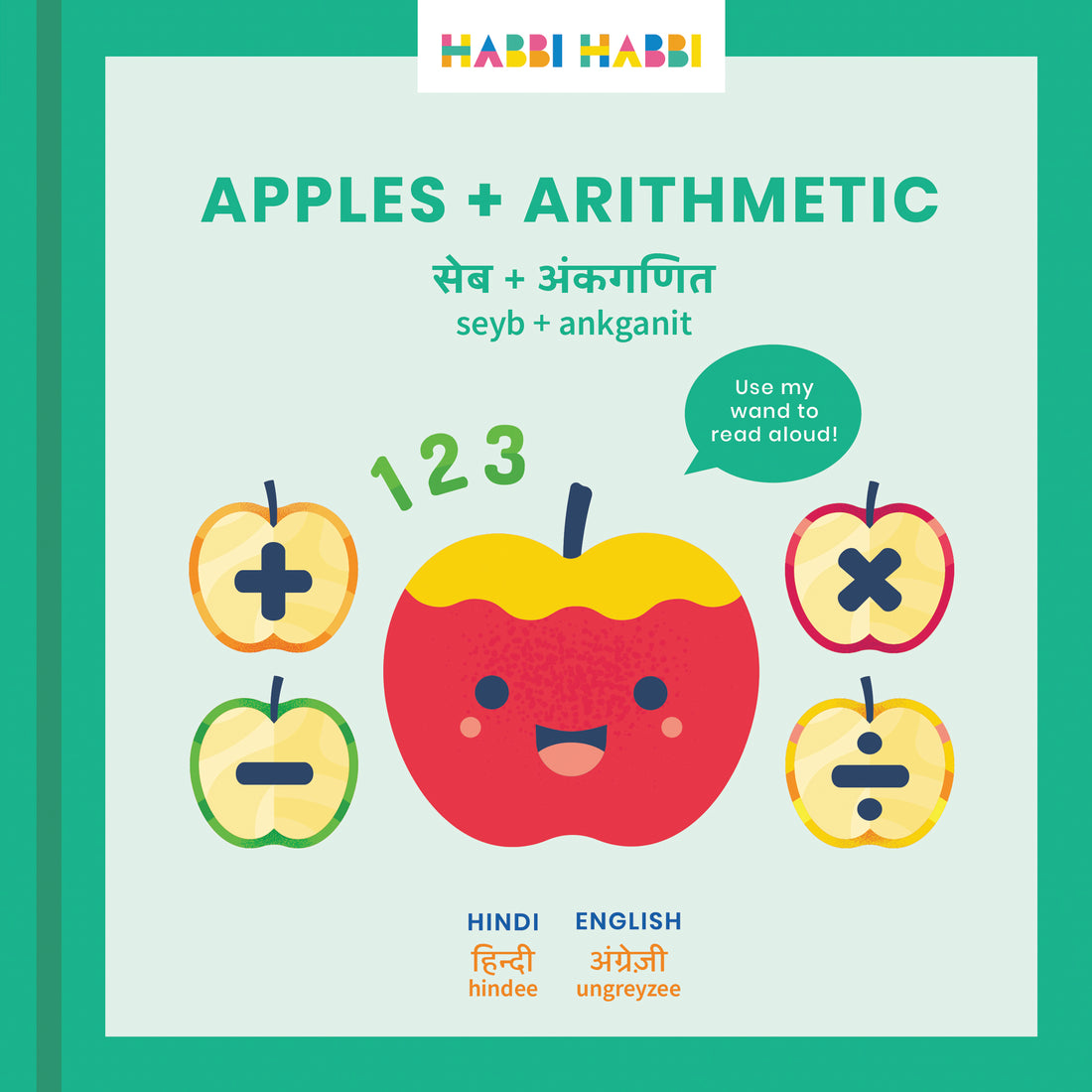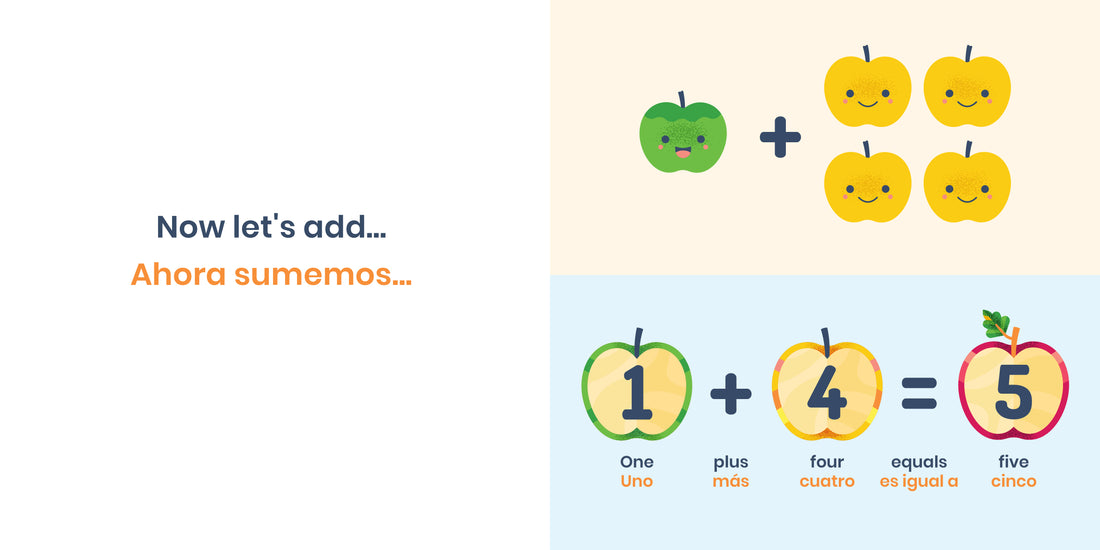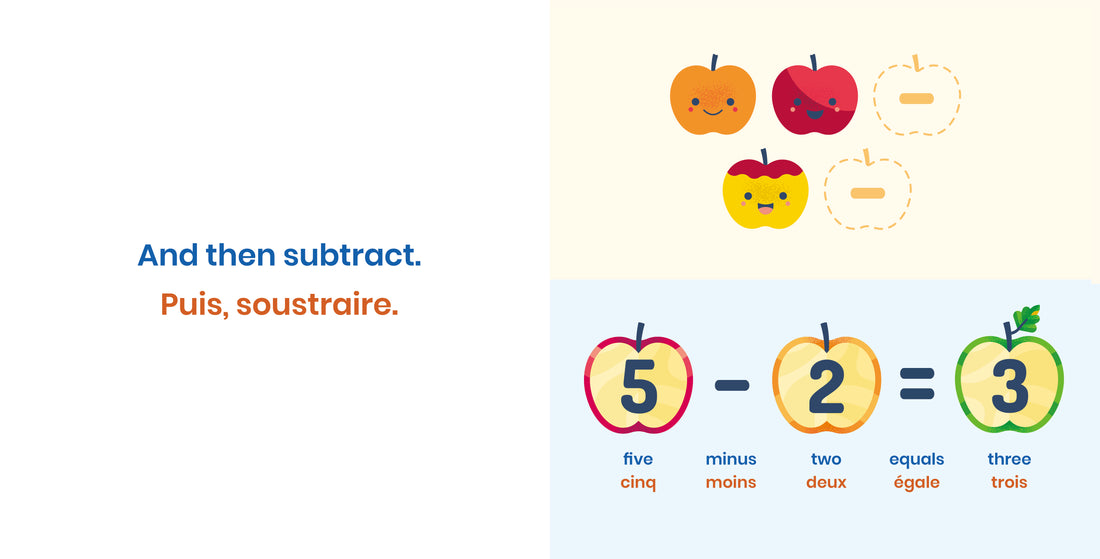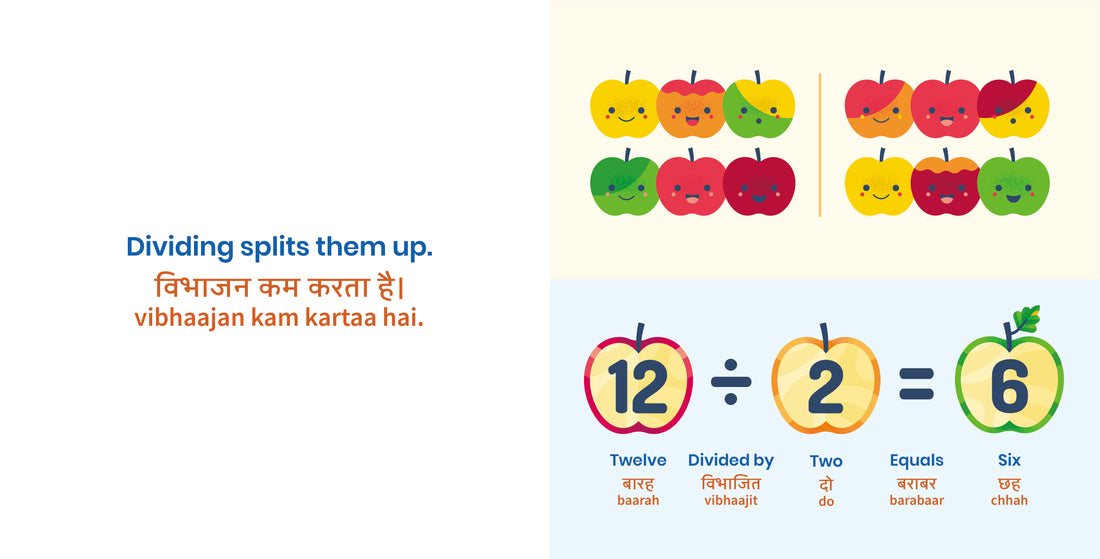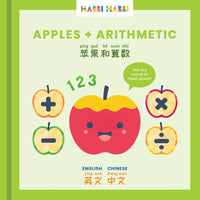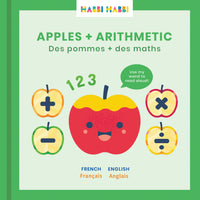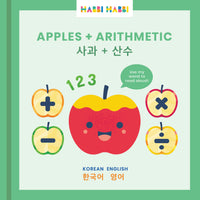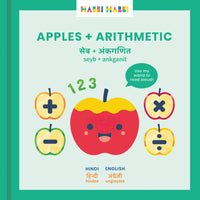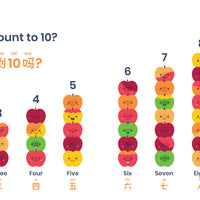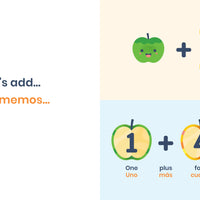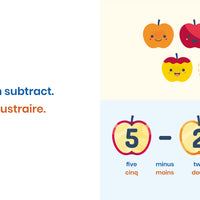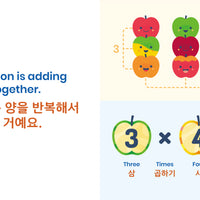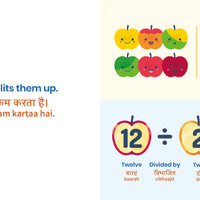 $20.00
Bundle Price

• Save
Learn to count, add, subtract and more with the help of some friendly fruit!  Apples + Arithmetic will get kids (and parents!) excited about learning math in two languages. Read what others are saying.
Chinese is Mandarin, Simplified with pinyin; Hindi includes script and phonetic romanization
Bilingual book (one hardcover board book). Reading Wand NOT included.

Book type: Phrase book

Spreads: Counting up, Counting down, Addition, Subtraction, Multiplication, Division, Simple arithmetic

Every inch is tappable:
Tap sentences: To hear the sentence read aloud
Tap the apples: To hear the equation, symbols, counting, or numbers!
Tap the white space: For a fun musical tune!
Book dimensions: 8x8x1 inches
Shipping weight: 1.125 pounds
FREE Ground Shipping on all US orders $100 and up
Home Vocabulary Bilingual Flashcards
Book of First Words
I am an adult with some Mandarin experience, but I found the Chinese speaker spoke a little bit too fast. I am having a hard time catching what was spoken. Maybe my 2 years old grandson can do better.
Everything has been absolutely amazing!!! My kids LOVE IT and actually WANT to use them every single day!!!!
Everything has been absolutely amazing! My kids LOVE IT and they actually WANT to use them every single day!
Amazing. My baby loves them!
My baby is 6 months old and hasn't shown any interest in toys till now. He absolutely loves tapping the wand on the book and gets so excited when sounds come out. I do most of the tapping for him right now and he loves listening to everything that the book says. He gets so excited! Amazing product and great execution. The wand works well. I have had absolutely no issues with it so far :) we are loving our books and we are looking forward to him enjoying different languages.
Easy to use
So simple... just tap!
Simply turn on your wand and tap - anywhere, on any page, in any of our books - to hear words, phrases and sounds.
So much content
60-300 clips per book
Every inch is tappable - not just text! Tap images and white space for hidden audio - from vocabulary to practical phrases to musical tunes.
Free resources
Printables for every title
Our Resources page supports your language learning journey with practical tips from families and educators and a wide selection of free printable activities.