Why schools and libraries choose Habbi Habbi
Exposure for early learners
A teacher uses Wands, books & flashcards to introduce 2 year olds to 5 different languages.
Play-based lab preschool in CA
Serve a multilingual community
All 6 branches of this diverse city's library offer every Habbi Habbi title, plus ample Wands for borrowing.
Public Library system in CT
Empower non-bilingual teachers
A non-native speaker uses the Wand for pronunciation & books like Global Celebrations for cultural exposure.
Montessori classroom in TN
Help students learn English
This English Learner (EL) liaison uses Wands & books to help students learn English across 15 elementary schools.
Public school system in VA
Build foundational vocabulary
A teacher uses books & puzzles in the library, dramatic play & other learning centers to practice vocabulary.
Mandarin Immersion PreK in NY
Support wellness curriculum
A Health & Nutrition Manager selected books that teach healthy habits - and Spanish! - for all 9 of her centers.
How educators use (and love!) Habbi Habbi
Free resources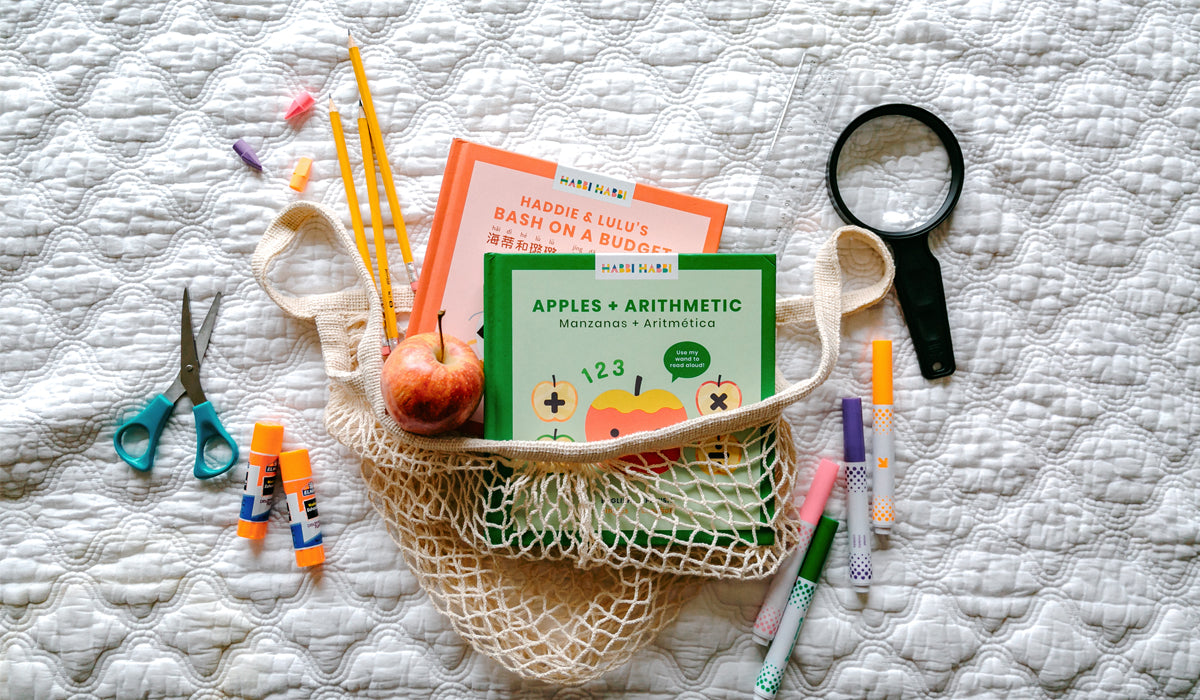 Teacher Created Resources
Explore real lesson plans for some favorite titles, created by teachers who are using Habbi Habbi in their classrooms. Have a lesson plan to share? Email us info@habbihabbi.com
Explore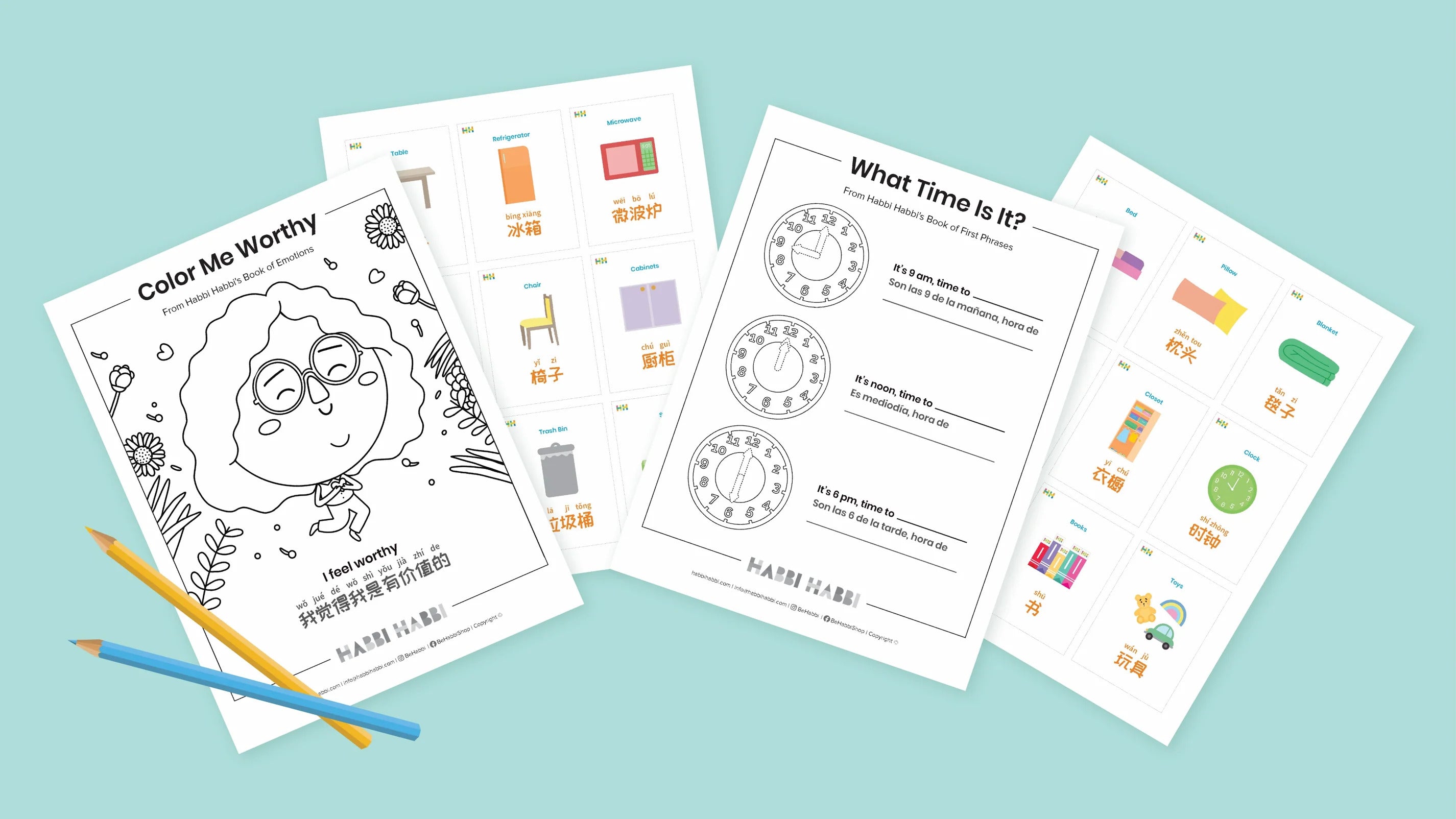 Bilingual Printables
50+ options in 6 languages: Spanish, Chinese (Simplified & Traditional), French, Korean, Hindi. Thank you & holiday cards, family tree, passport set, tracing, matching, coloring & more!
Explore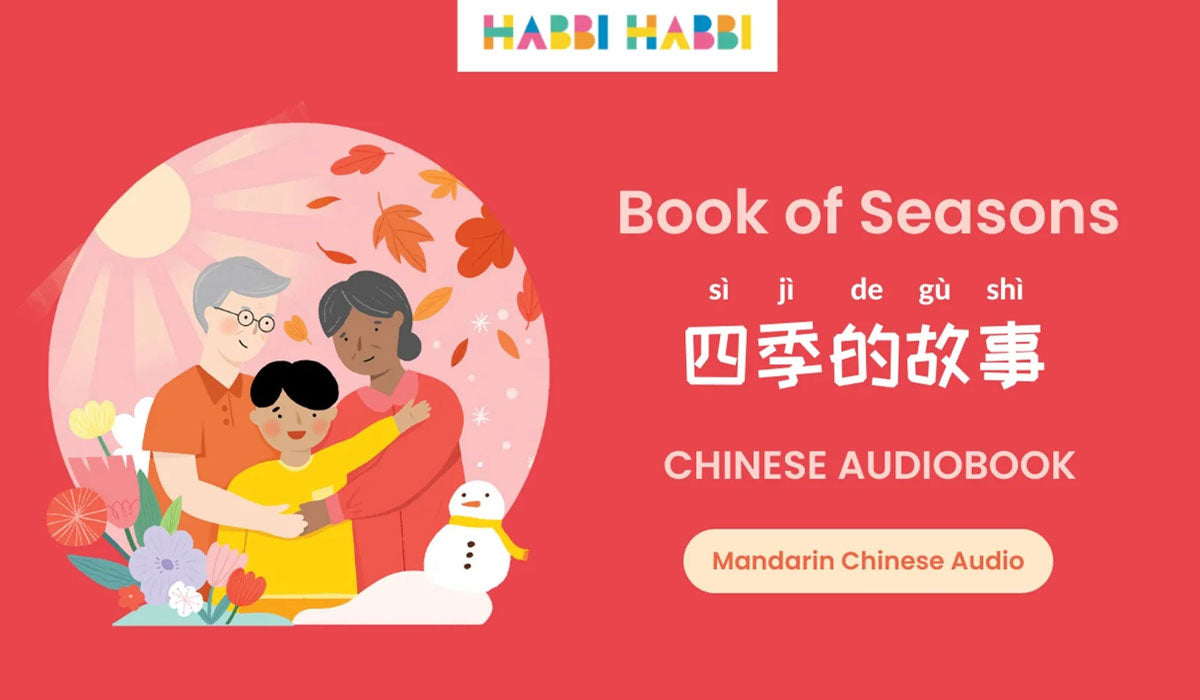 Shop for your classroom or library
We offer sets in a variety of sizes, or can customize an order just for you - with bulk discounts on large orders.
Email us at info@habbihabbi.com to learn more. Here's what others chose, for inspiration!