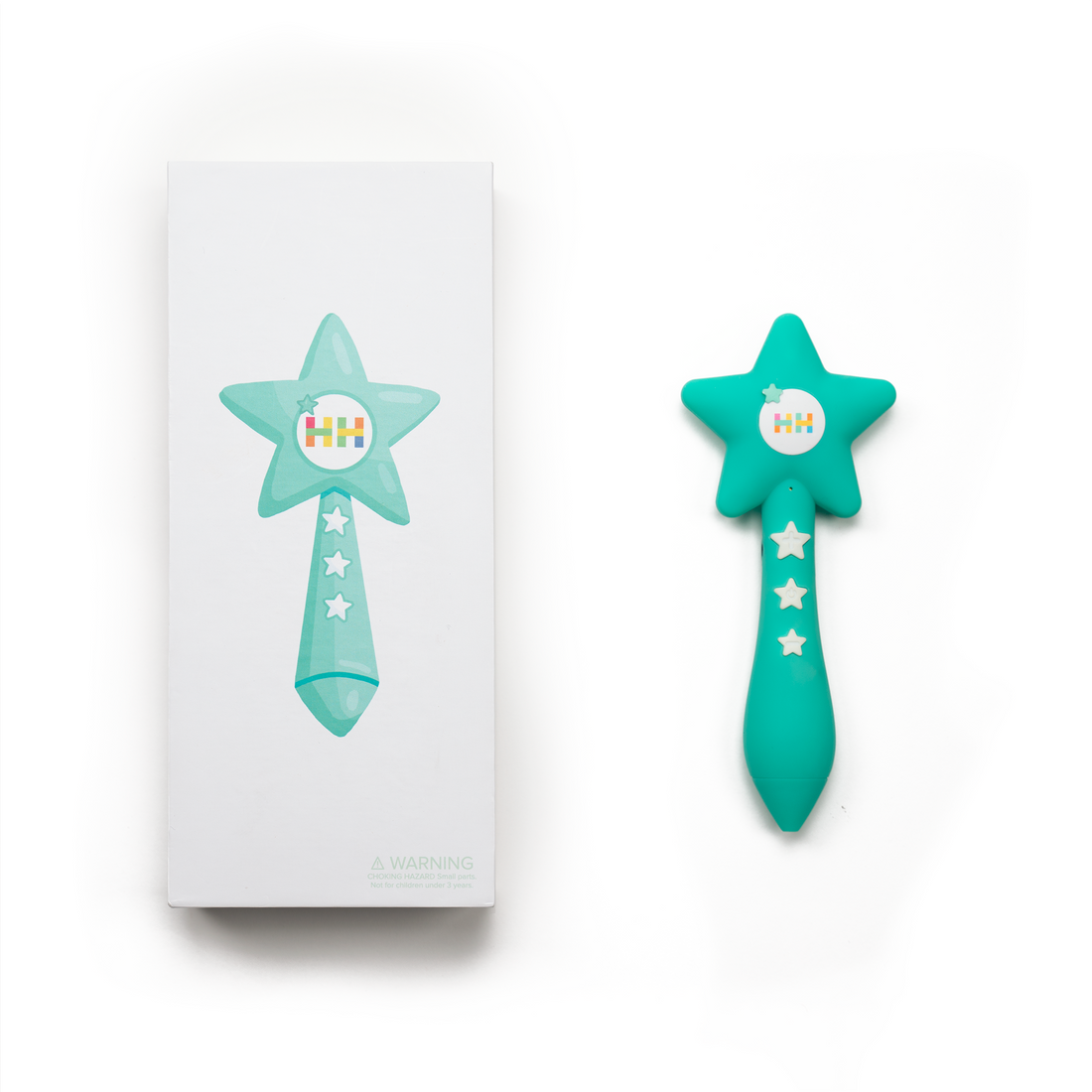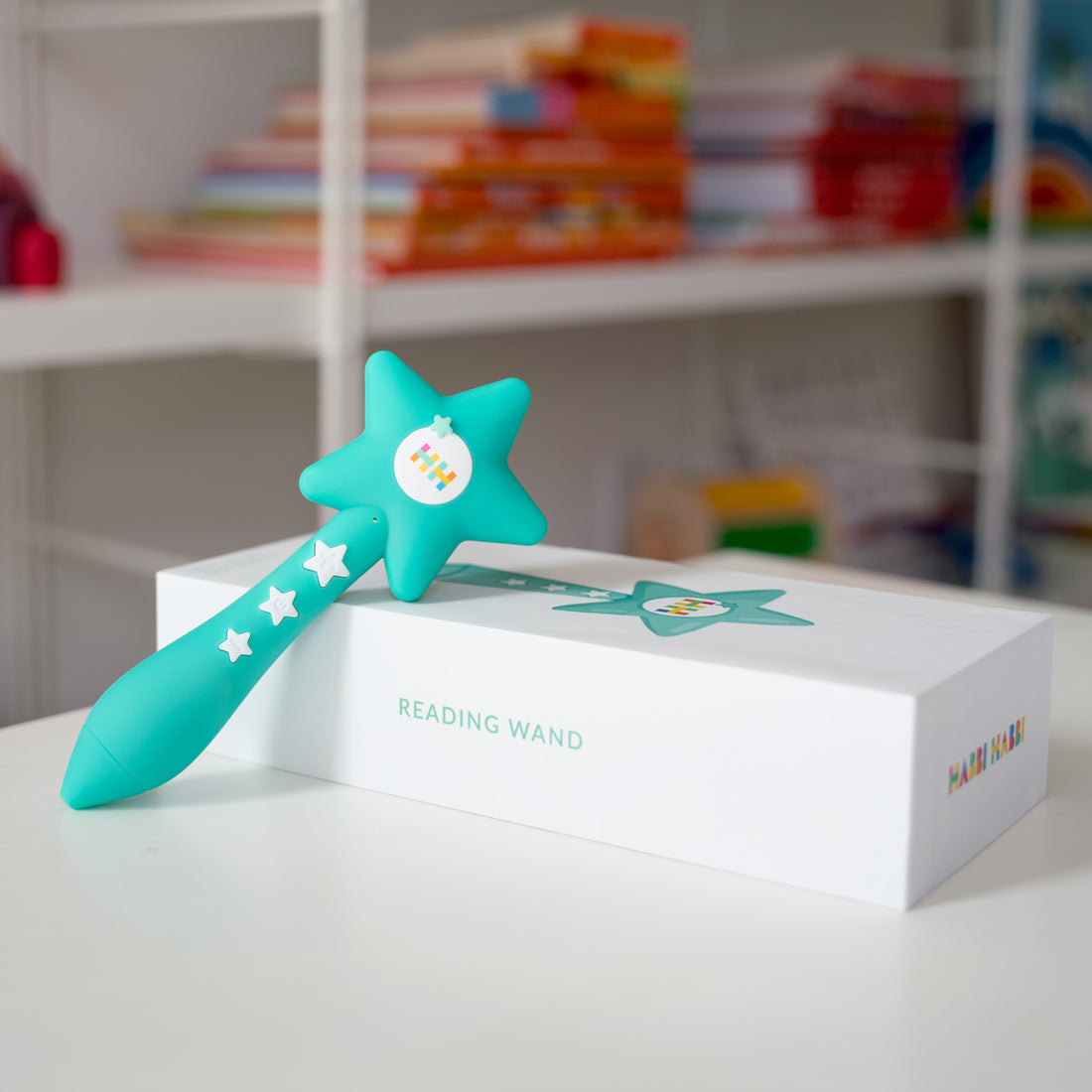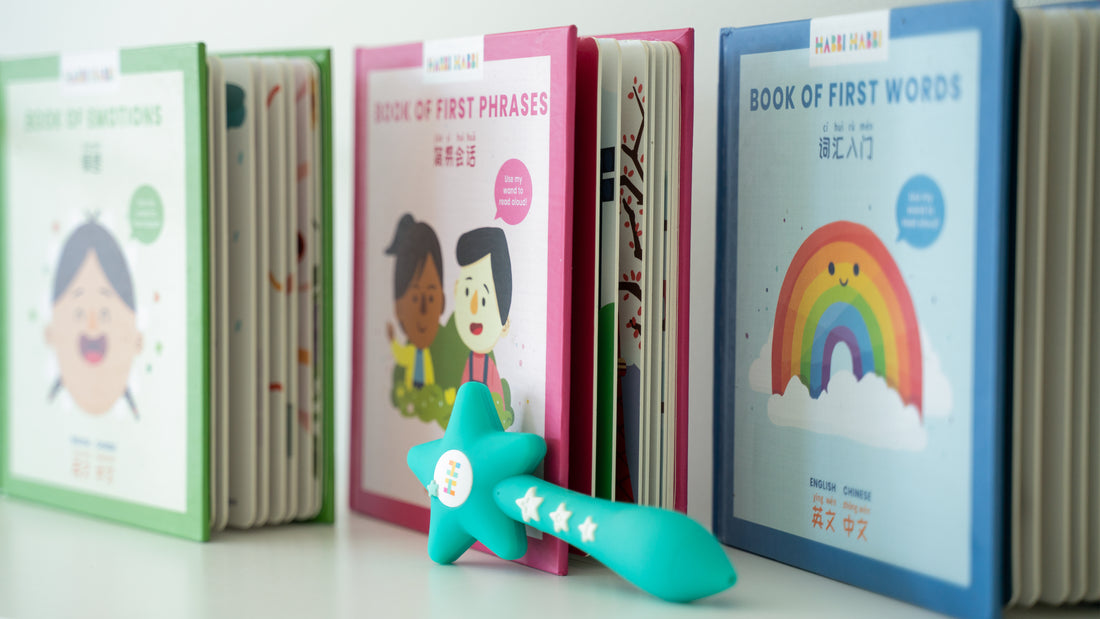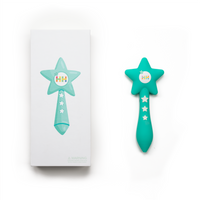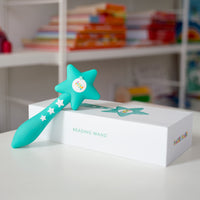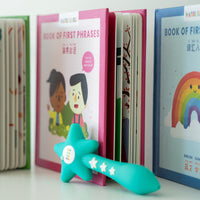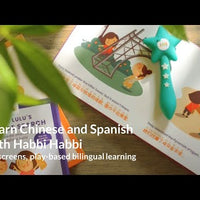 $65.00
Bundle Price

• Save
With our Reading Wand, language learning is no longer limited to immersion schools, bilingual nannies, private tutoring classes, or native families.
Our Reading Wand brings language learning to any home in a fun, interactive, and accessible way - *without* a screen. Just turn on and tap any Habbi Habbi book! Every inch is tappable - from the text to the image, even the white space and cover. Kids love the instant feedback; they hear words, phrases, sound effects, and musical tunes! Parents love it because their kids are learning while playing!
You only need ONE Reading Wand to access ANY Habbi Habbi book - any language, any current or future title! 
One Reading Wand
Works with all 5 Habbi Habbi languages and all Habbi Habbi books, puzzles and flashcards
Shipping dimensions: 8x5x2 inches
Shipping weight: 0.5 pounds
FREE Ground Shipping on all US orders $100 and up
We love it!!
My 4 year old loves it. We have the Spanish books and has been practicing her vocabulary. She loves the hidden little areas!
Everything has been absolutely amazing!!! My kids LOVE IT and actually WANT to use them every single day!!!!
Very effective learning tool
I got the Habbi Habbi Wand along with the Korean Language/English set of books for my granddaughter. I'm amazed by how much she's learned in a short amount of time. She's memorized a tremendous amount of material for a 17 month old. This is a very effective learning tool that I highly recommend.
Really fun!
My daughter and I really enjoy the wand! I wish it would speak a little slower pace so that she can capture the sounds better. Overall, we are having fun learning a new language!
So much fun!
We love the wand. Our little one gets so excited when we pull it out.
Easy to use
So simple... just tap!
Simply turn on your wand and tap - anywhere, on any page, in any of our books - to hear words, phrases and sounds.
So much content
60-300 clips per book
Every inch is tappable - not just text! Tap images and white space for hidden audio - from vocabulary to practical phrases to musical tunes.
Free resources
Printables for every title
Our Resources page supports your language learning journey with practical tips from families and educators and a wide selection of free printable activities.