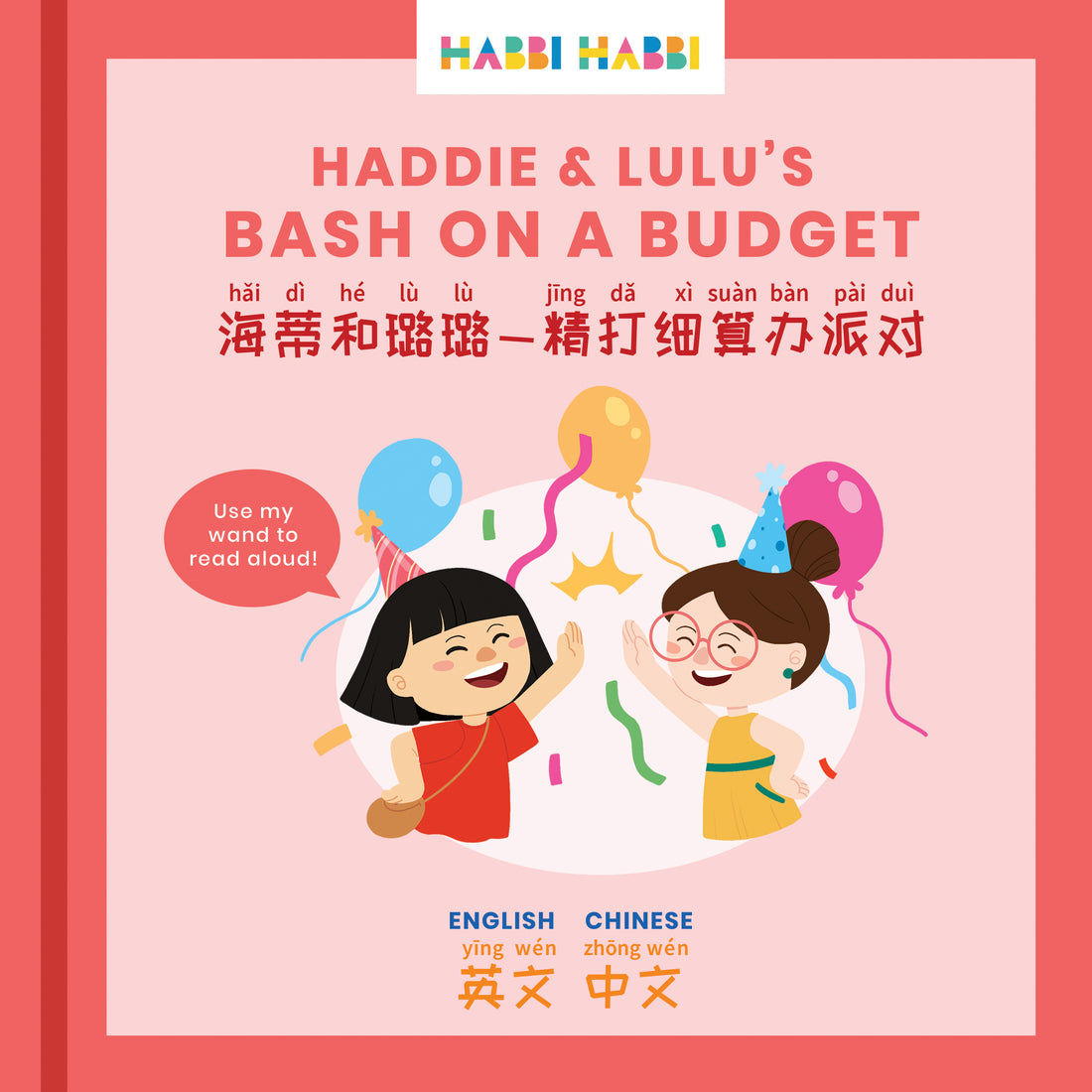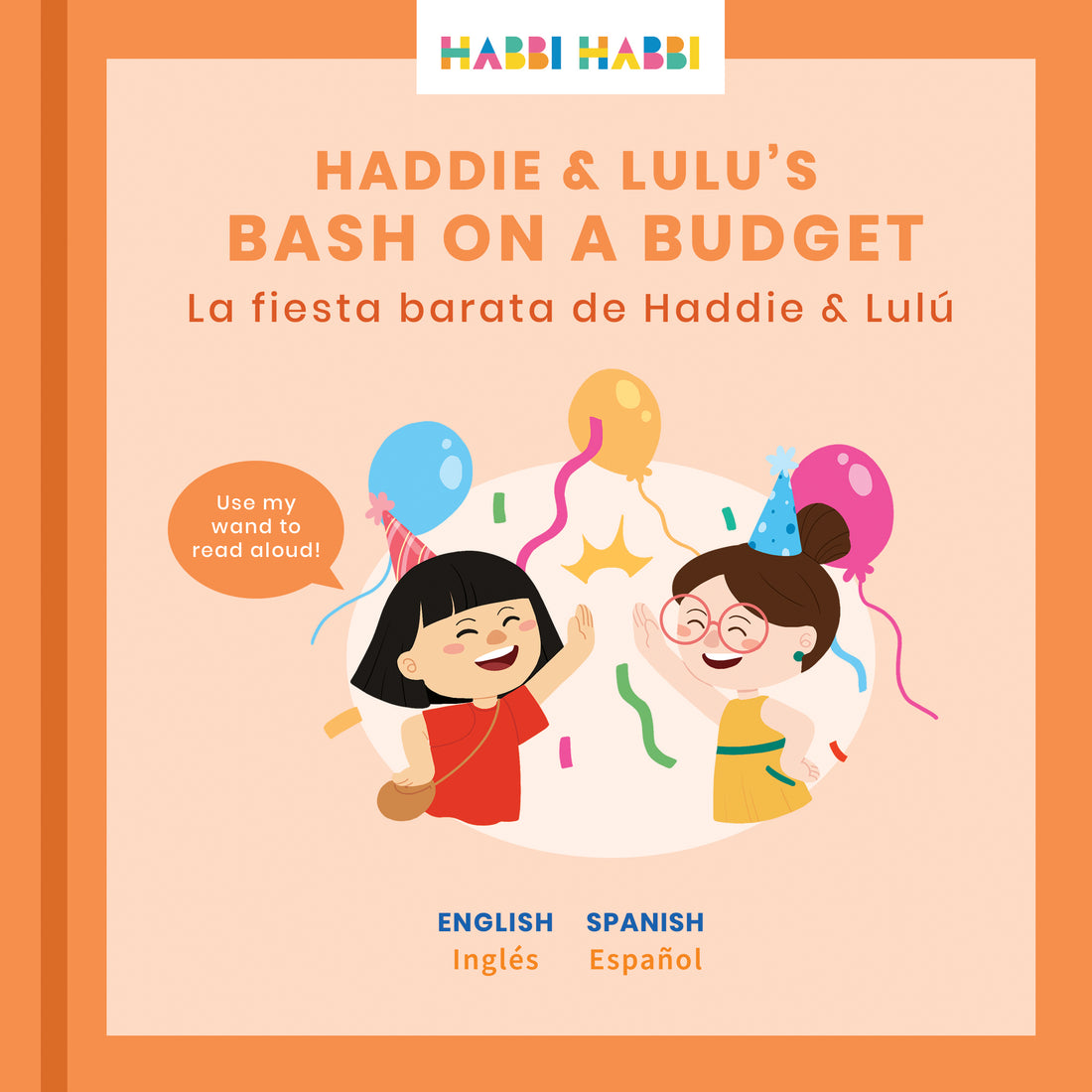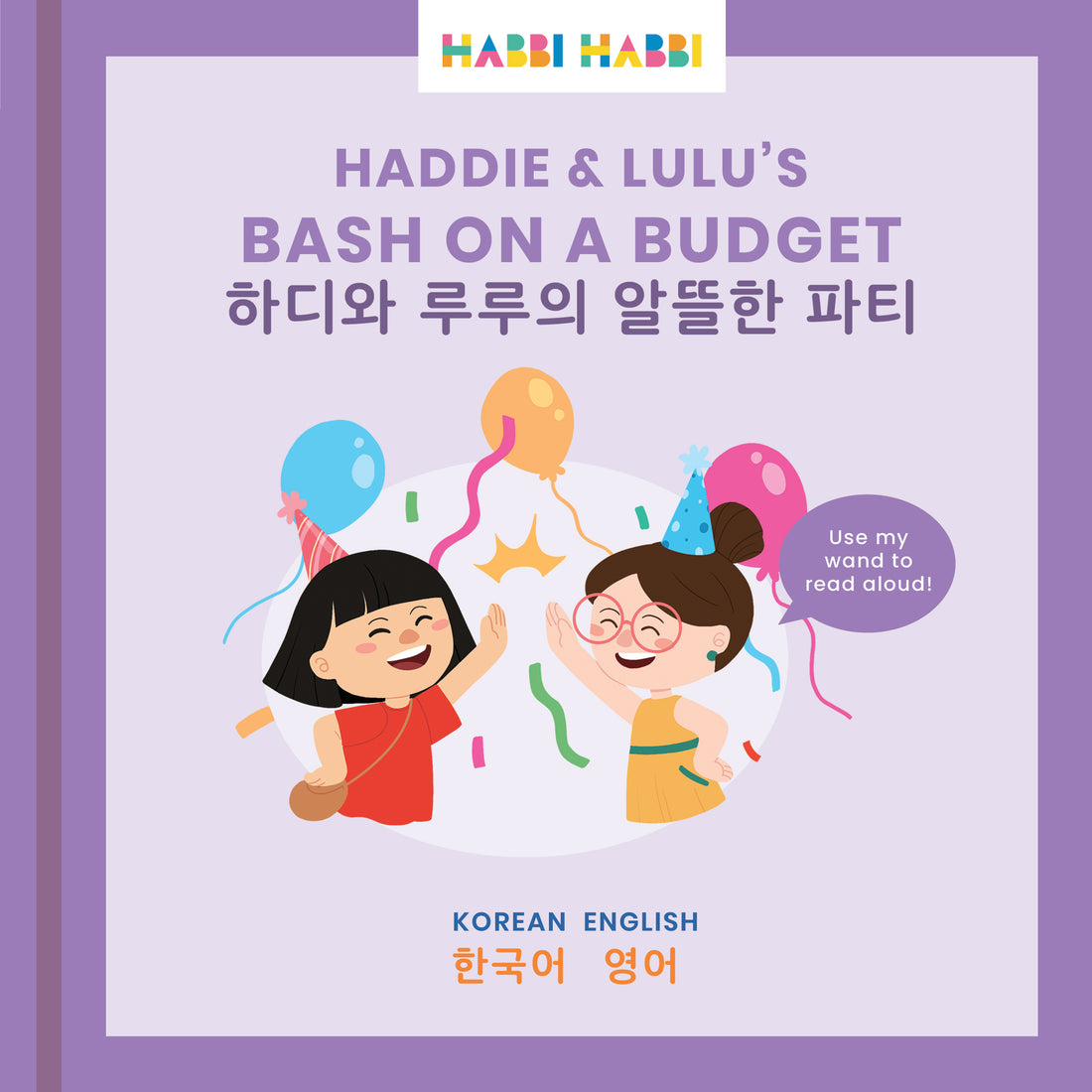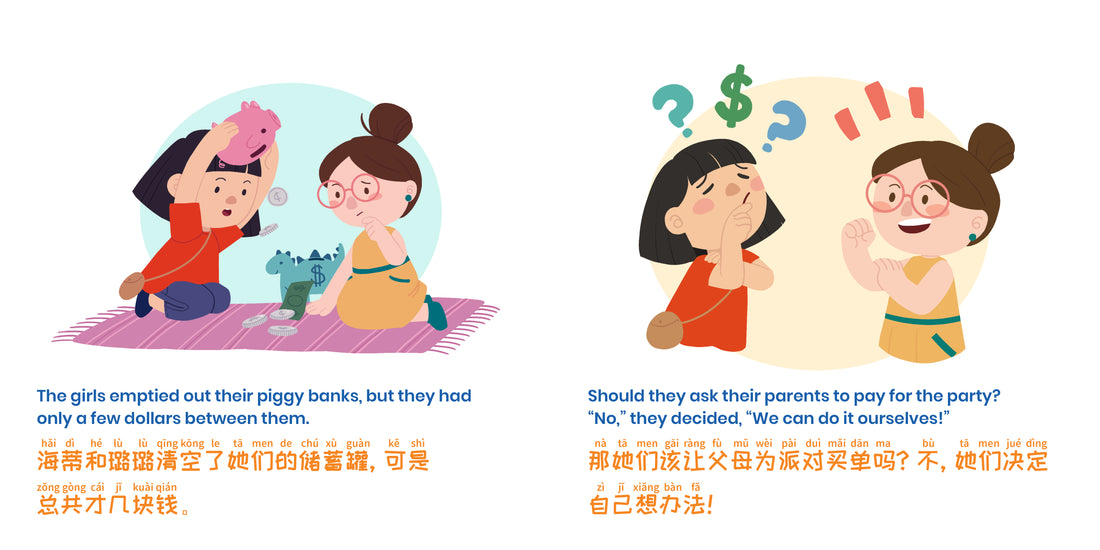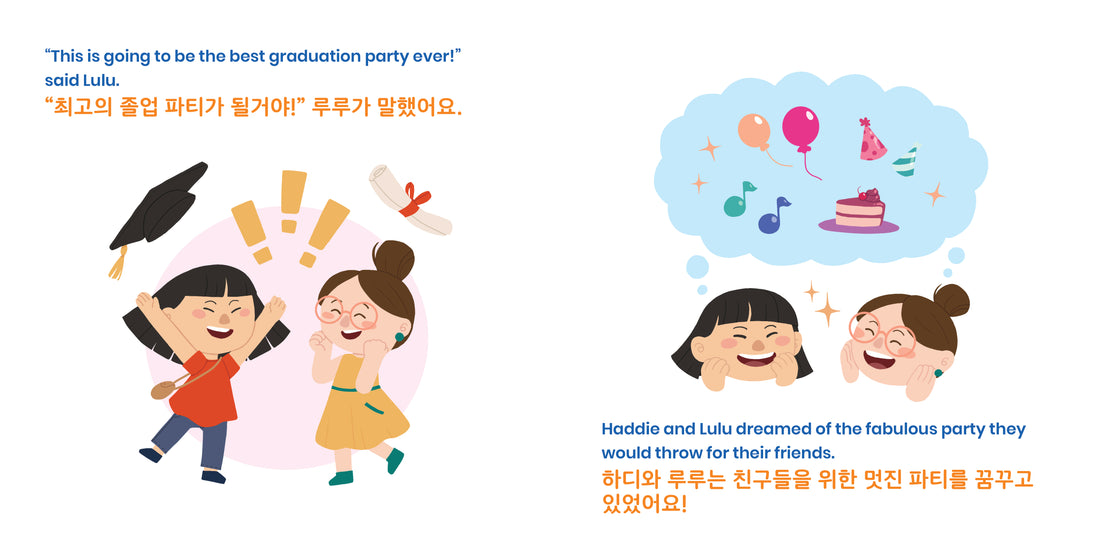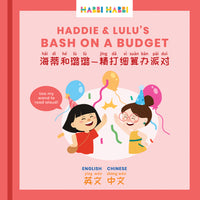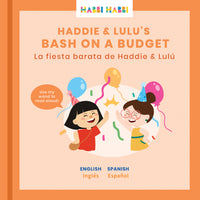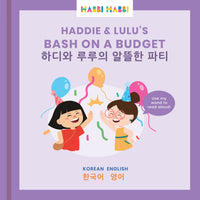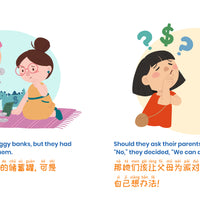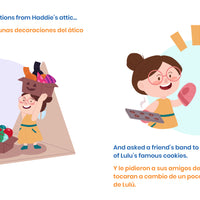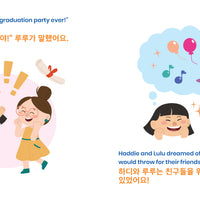 Haddie & Lulu's Bash on a Budget
$20.00
Bundle Price

• Save
Haddie and Lulu are so excited to host a big bash… but they are on a tight budget!  These scrappy girls figure out how to have a great party with creativity and hard work, the help of their friends, and not a lot of cash. Read honest, unsolicited reviews here.  

Chinese is Mandarin, Simplified with pinyin
Bilingual book (one hardcover board book). Reading Wand NOT included.

Book type: Story book

Every inch is tappable:
Tap text: To hear the story read aloud
Tap the illustration: Discover the setting the girls are in
Tap the girls: Hear their expressions as they talk to each other
Tap the white space: For a musical tune or sound effect unique to the page
Book dimensions: 8x8x1 inches
Shipping weight: 1.125 pounds
FREE Ground Shipping on all US orders $100 and up
Easy to use
So simple... just tap!
Simply turn on your wand and tap - anywhere, on any page, in any of our books - to hear words, phrases and sounds.
So much content
60-300 clips per book
Every inch is tappable - not just text! Tap images and white space for hidden audio - from vocabulary to practical phrases to musical tunes.
Free resources
Printables for every title
Our Resources page supports your language learning journey with practical tips from families and educators and a wide selection of free printable activities.