1.
EASY | Just turn on and tap
It really is that easy. Just tap anywhere on any book, puzzle, or flashcard to hear words and phrases in the target language. Three audio modes - Bilingual, Target Only, English only - make it easy for non-native speakers, heritage families, and even English learners to get started.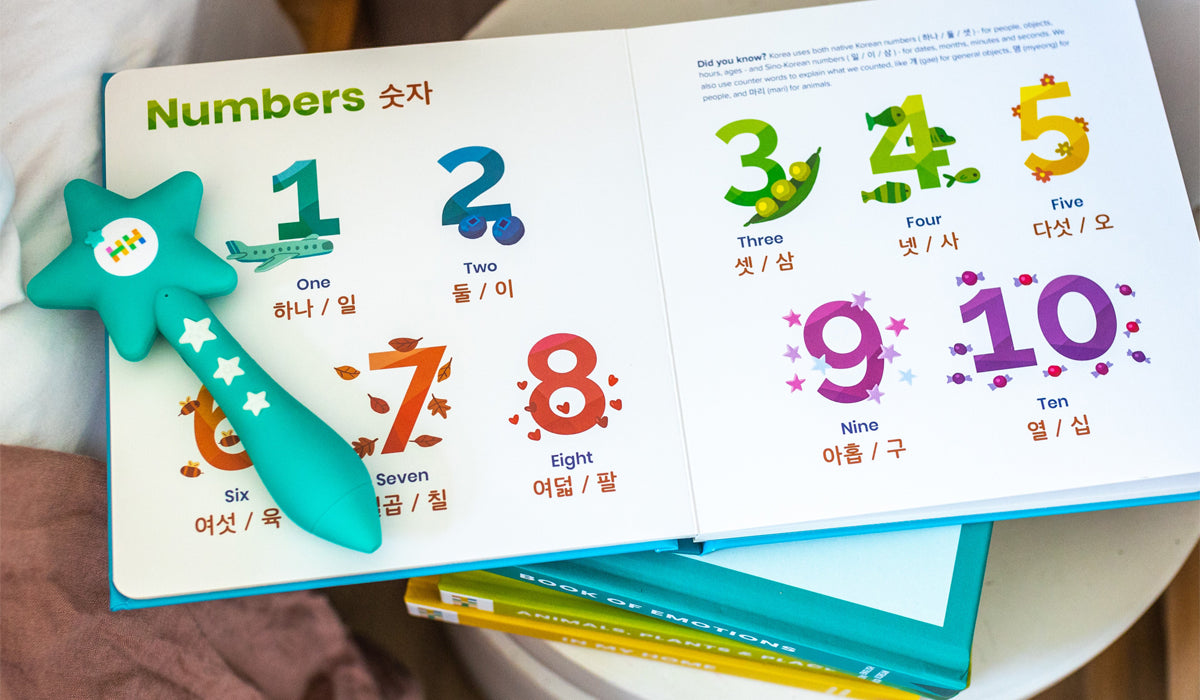 4.
GREAT VALUE | Worth it
We invest in our kids' physical development - $1700 for a smart crib, $500 for swim lessons, $250 for a baby food maker - so why not invest in their brain development?  Habbi Habbi products start at $20 for a book or $100 for a set with Wand. They are durable and content rich. Plus, 1 Wand accesses any language or products we offer - current & future.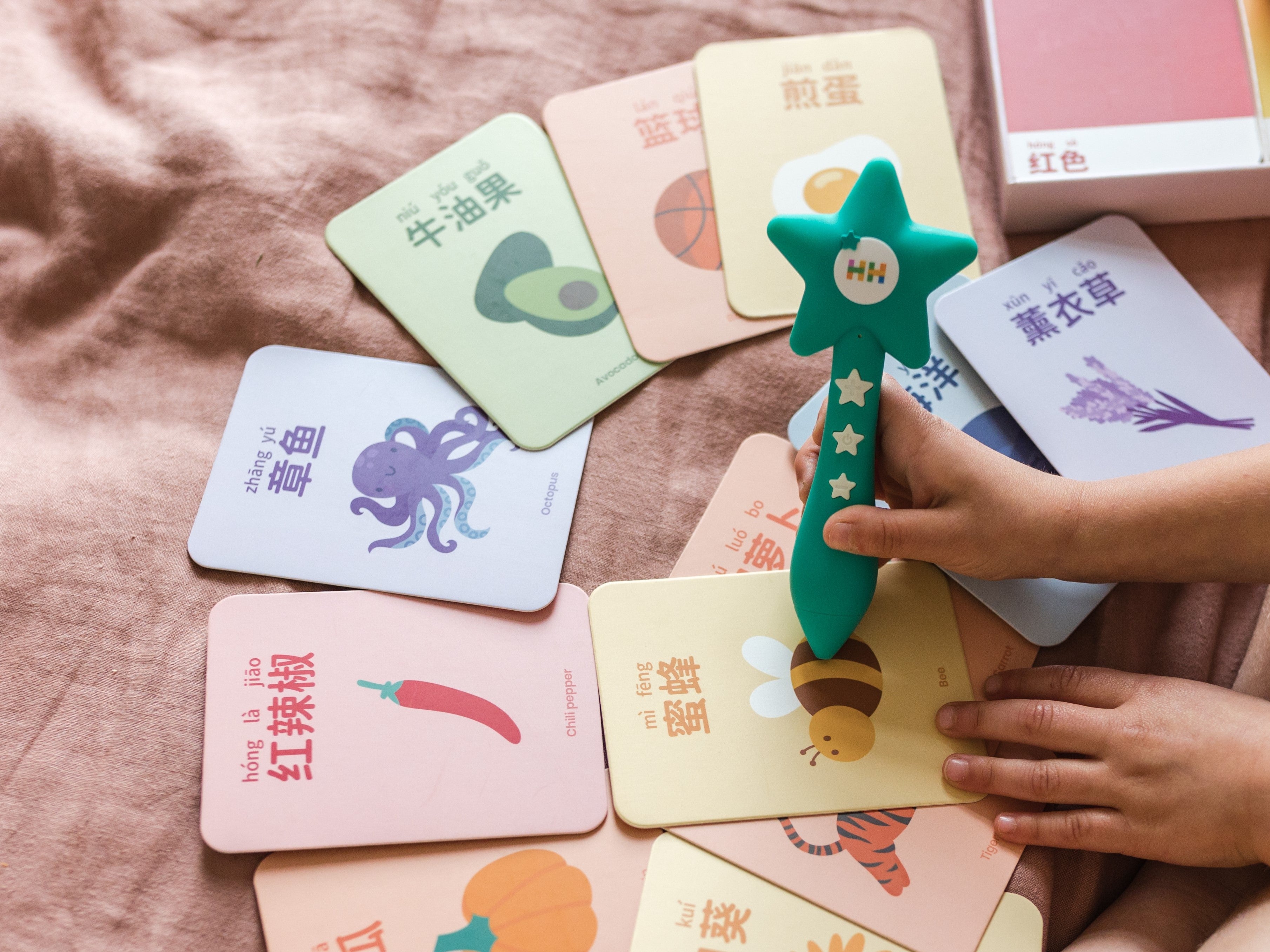 Start your bilingual journey with Habbi Habbi
Explore our Reading Wand and tappable books, puzzles & flashcards. Available in Chinese, Spanish, French, Korean & Hindi.
Shop now
Kids of all ages use Habbi Habbi