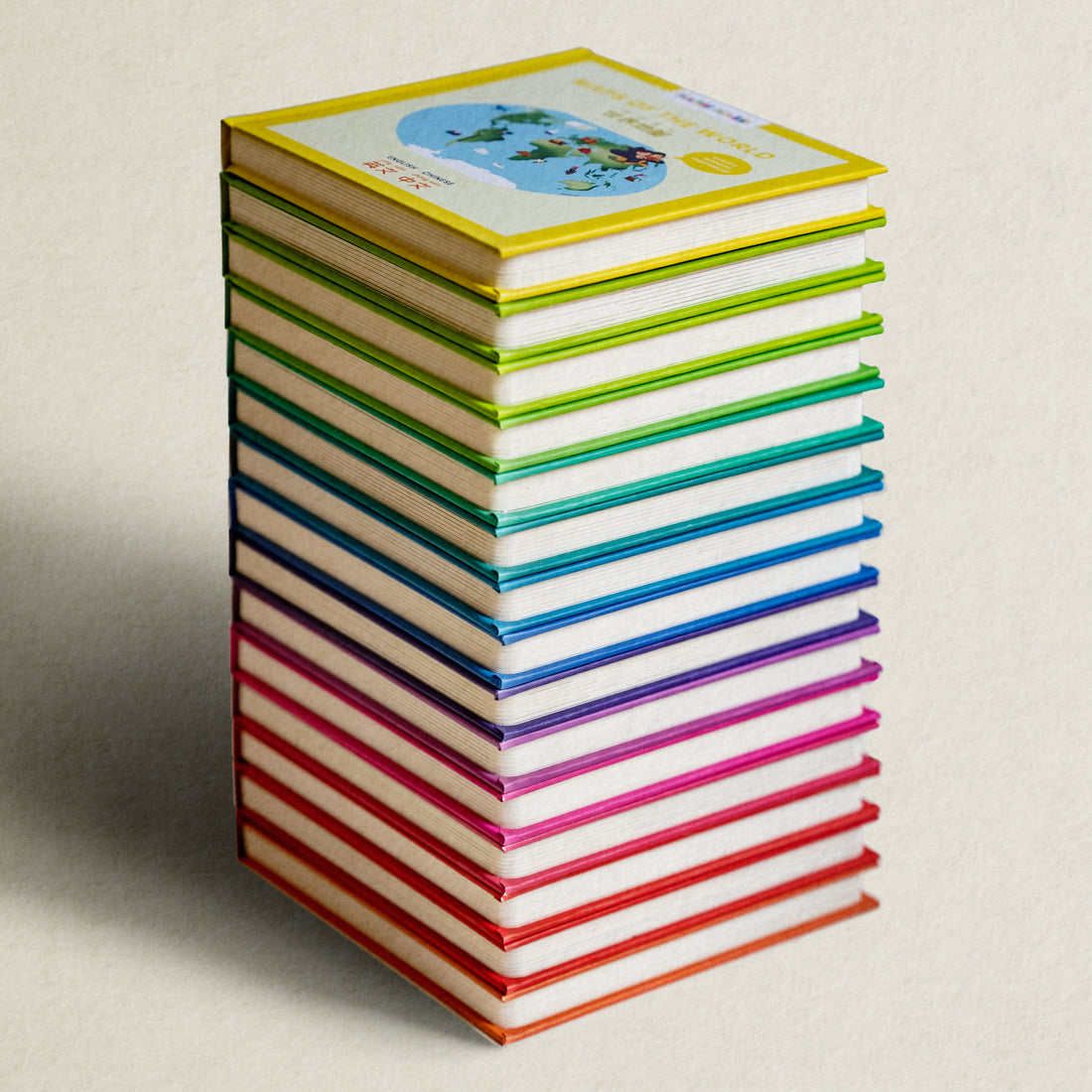 Custom 15-book set (No Wand)
$260.00
Bundle Price

• Save
This custom 15-book set lets you choose any 15 books - in any language - from our collection.  Perfect for those who want to add to their collection, multilingual families learning 3+ languages, or for those who are just starting out but want to try a mix of languages or levels.
Please note: you must select Language and Book Title for each book.  Title availability varies by language - when you select a language, the book drop down will show you which books are available in that language.  
Chinese is Mandarin, Simplified with pinyin; Hindi includes script and phonetic romanization
15 Bilingual books (hardcover board books)
No Reading Wand included in this set
Shipping dimensions: 10x10x10 inches
Shipping weight: 18 pounds
This set contains 15 books. It may contain a mix of small (8x8 inch) and large (10x10 inch) format books.
FREE Ground Shipping on all US orders
Easy to use
So simple... just tap!
Simply turn on your wand and tap - anywhere, on any page, in any of our books - to hear words, phrases and sounds.
So much content
60-300 clips per book
Every inch is tappable - not just text! Tap images and white space for hidden audio - from vocabulary to practical phrases to musical tunes.
Free resources
Printables for every title
Our Resources page supports your language learning journey with practical tips from families and educators and a wide selection of free printable activities.