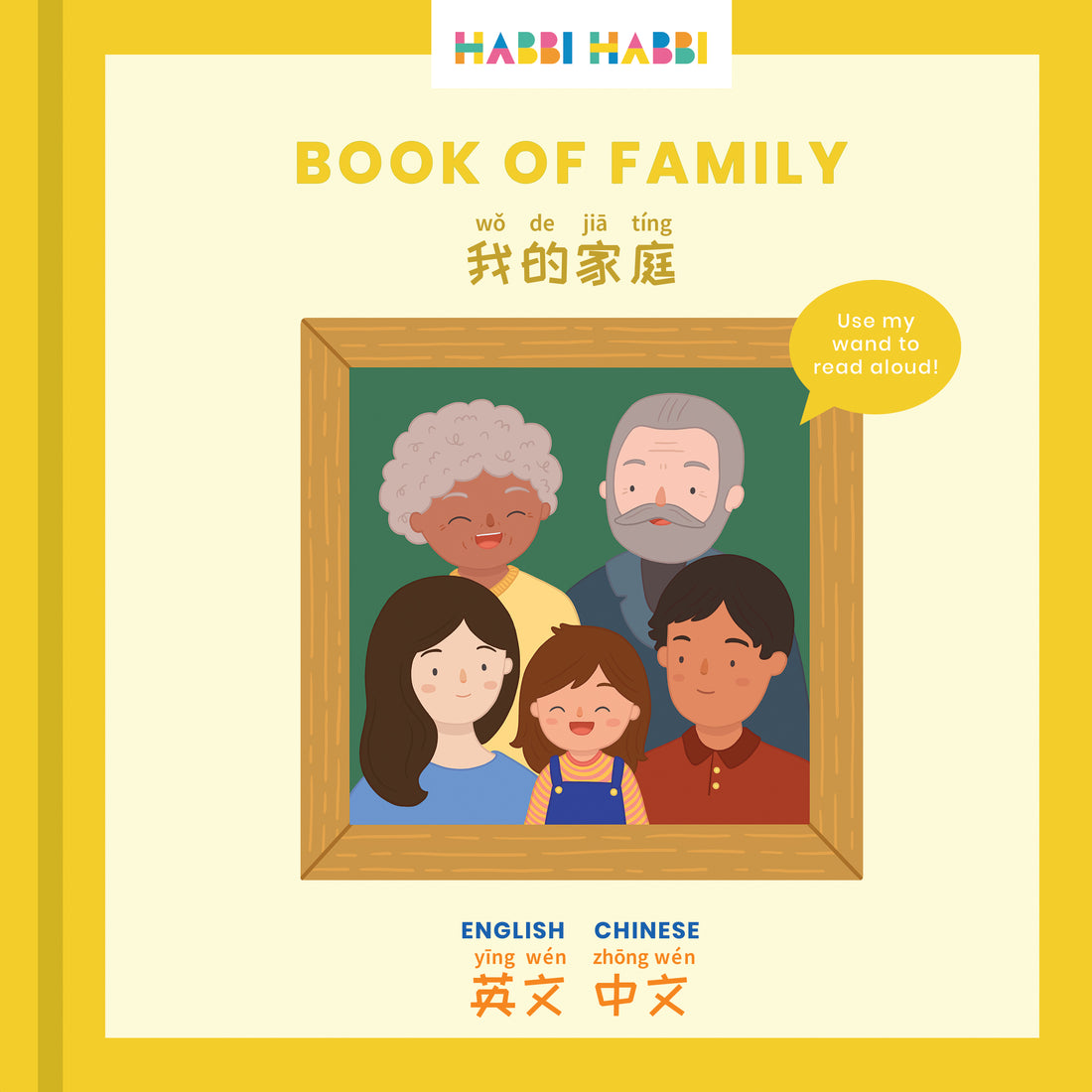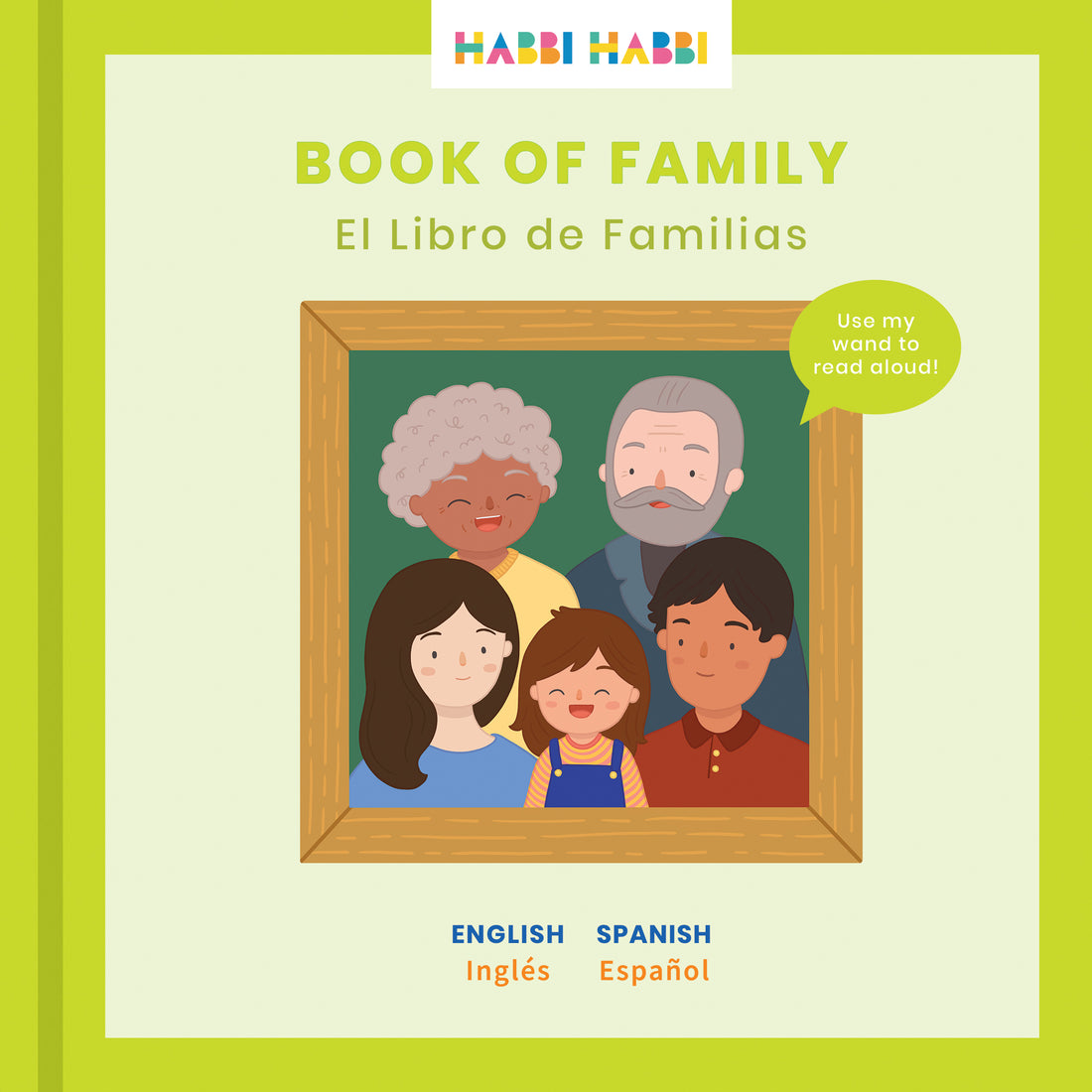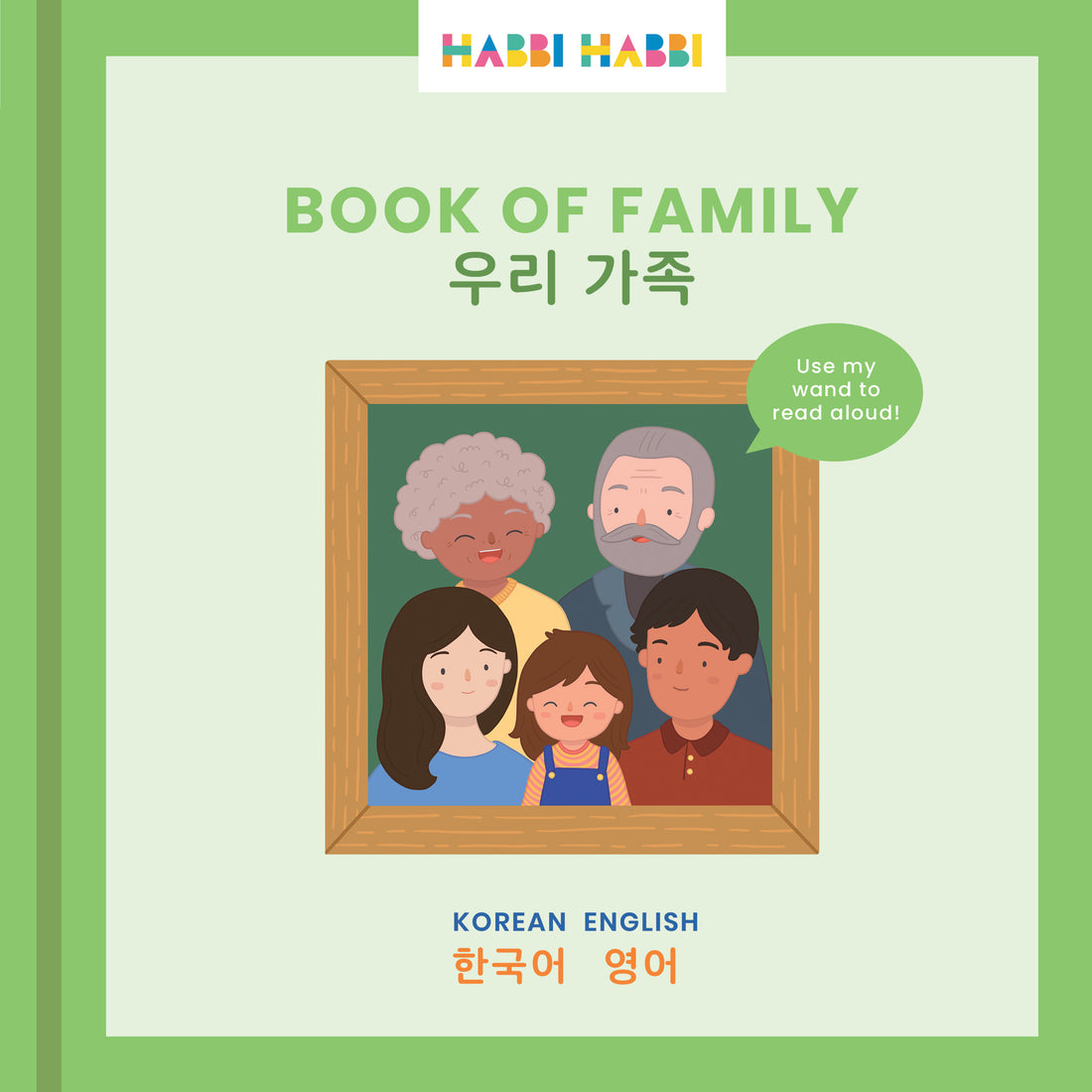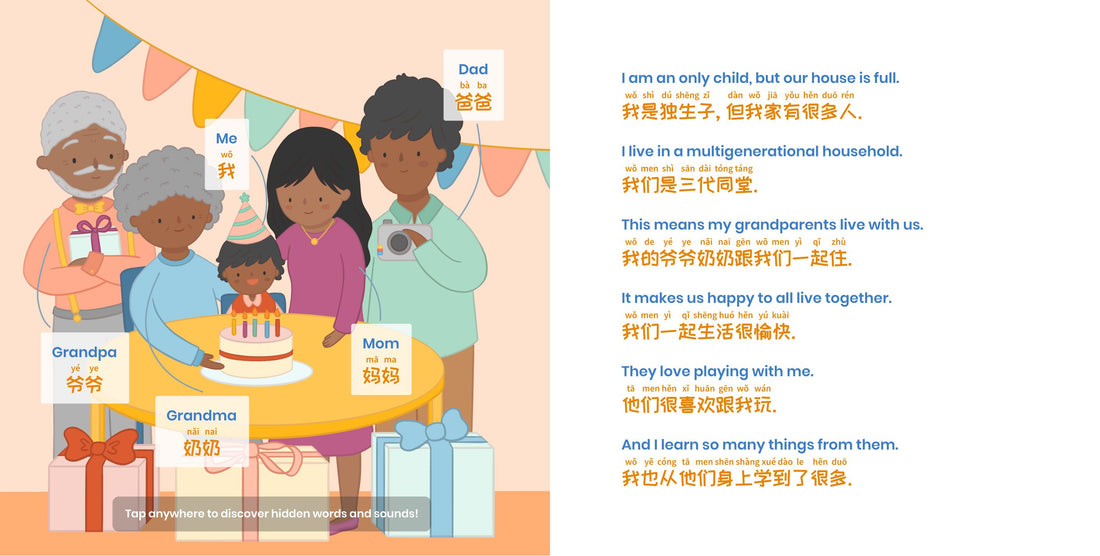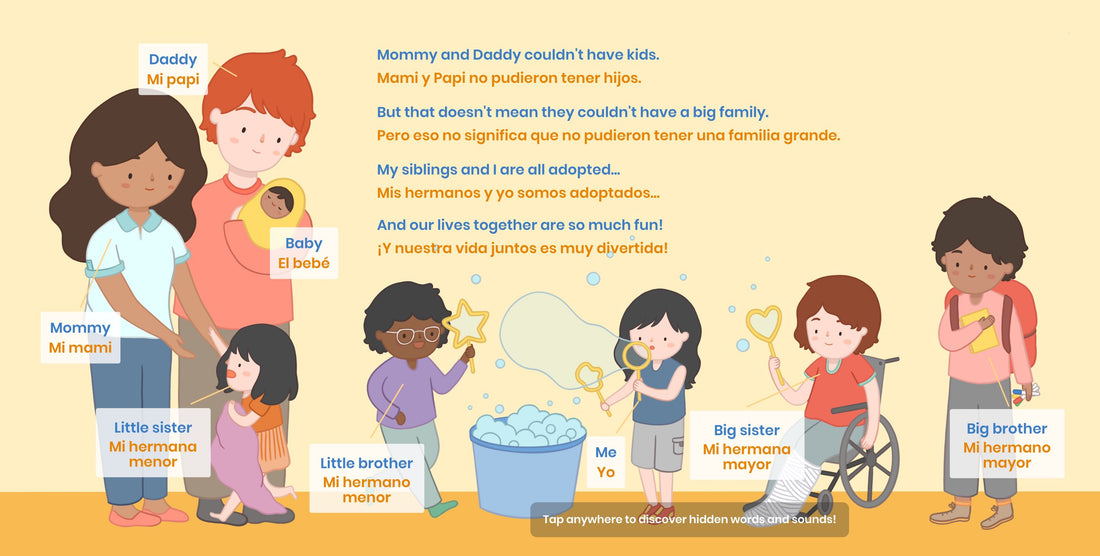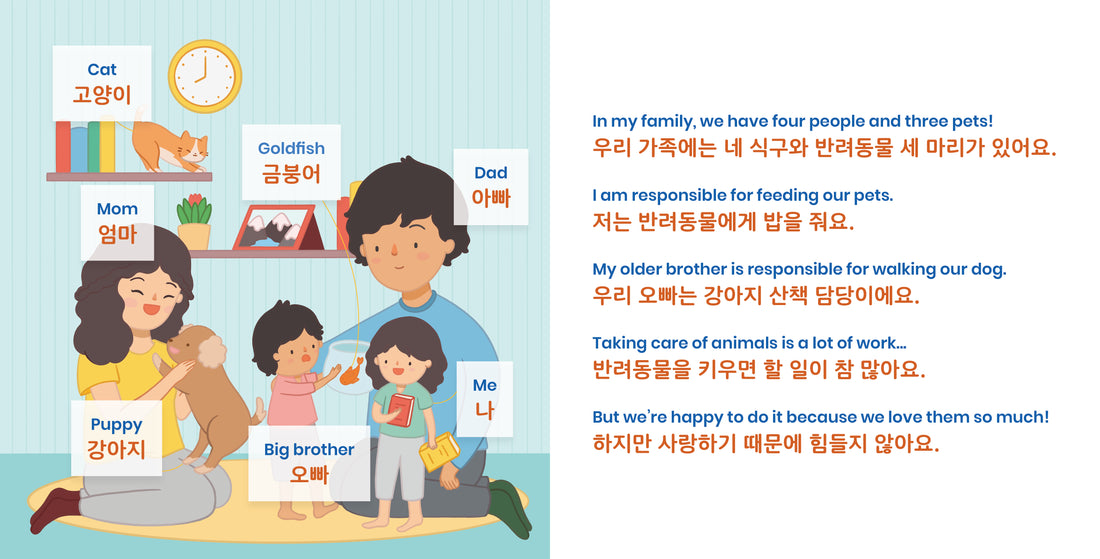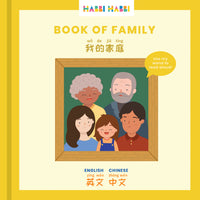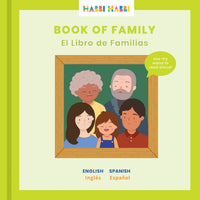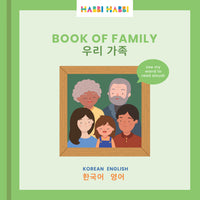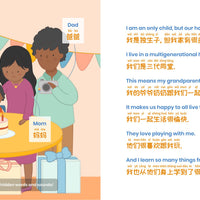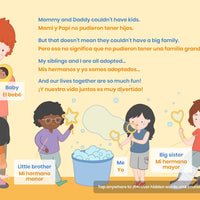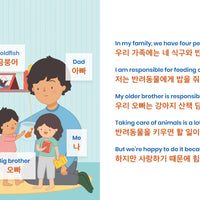 $25.00
Bundle Price

• Save
Orders with NEW Korean Books will ship end of Sept.
With our Book of Family, kids experience different family structures - from multigenerational, to single-parent, to blended families and more. This book also has a family tree, reminding kids how to address different family members - for example, in Chinese, names for maternal vs paternal grandparents, uncles and aunts on different sides of the family - are different, and it's so hard to keep track! Read what others are saying.
Chinese is Mandarin, Simplified with pinyin
Bilingual book (one hardcover board book). Reading Wand NOT included.

Book type: Sentence book

Spreads: Traditional nuclear, Multigenerational, LGBTQ, Single-parent, Adoptive , Blended, Family tree

Every inch is tappable:
Tap left-side sentences: To hear it read aloud
Tap right-side boxes: To hear vocabulary, objects in scene
Tap the characters: To hear their expressions and conversation
Tap the rest of the illustration: Explore the environments the family is in
Tap white space: For a fun musical tune!
Book dimensions: 10x10x1 inches
Shipping weight: 1.85 pounds
FREE Ground Shipping on all US orders $100 and up
Book of Family
The children are very curious of family structure and each other's family members. This book supports diversity and the children are drawn to the drawings with saying mama, dada, and me. They also point to specific characters, look at me and smile.
He loves the book and is learning
Our 3 year old loves the book and repeating the words. He brings us the books to help him read- he's enthusiastic about learning. They are well made
Easy to use
So simple... just tap!
Simply turn on your wand and tap - anywhere, on any page, in any of our books - to hear words, phrases and sounds.
So much content
60-300 clips per book
Every inch is tappable - not just text! Tap images and white space for hidden audio - from vocabulary to practical phrases to musical tunes.
Free resources
Printables for every title
Our Resources page supports your language learning journey with practical tips from families and educators and a wide selection of free printable activities.