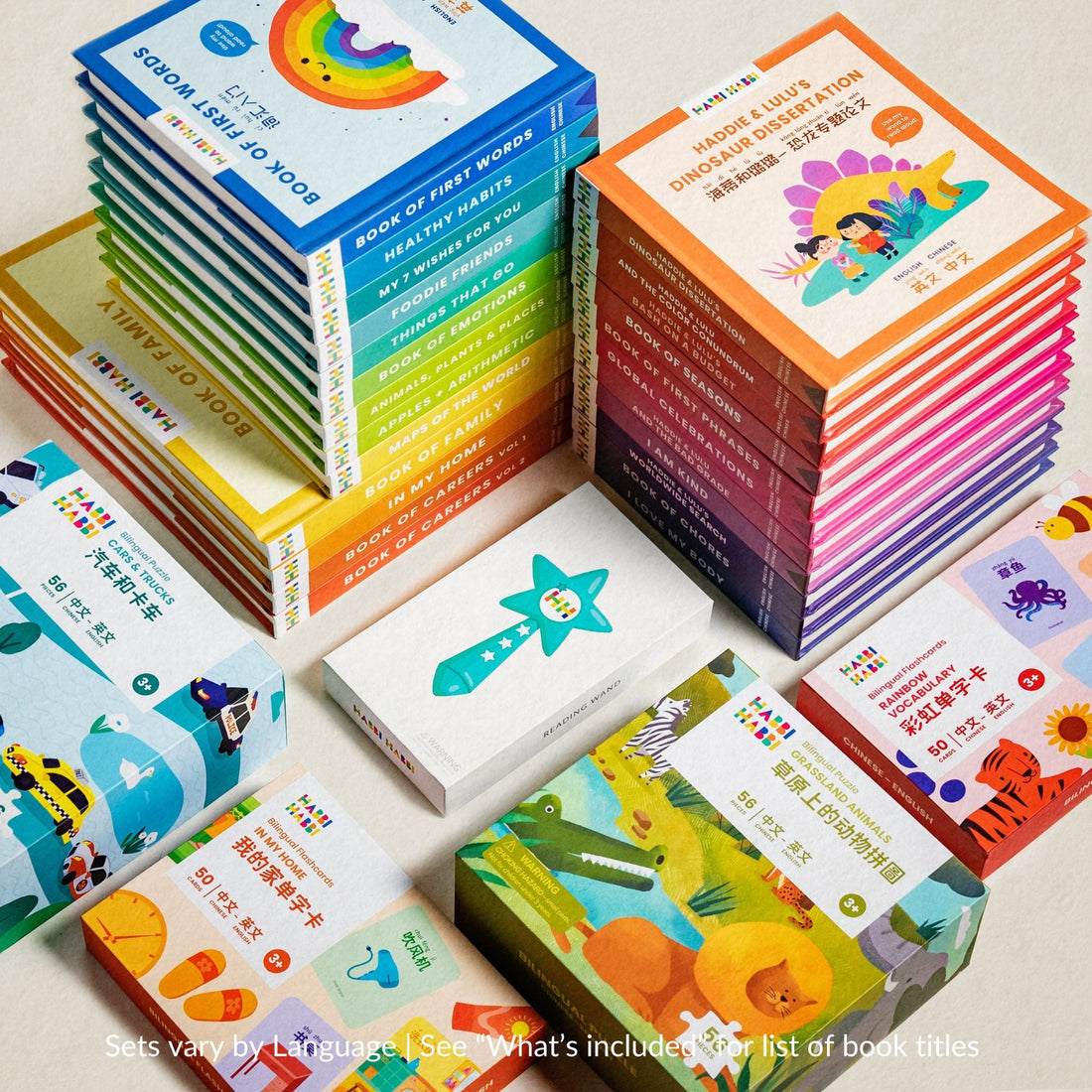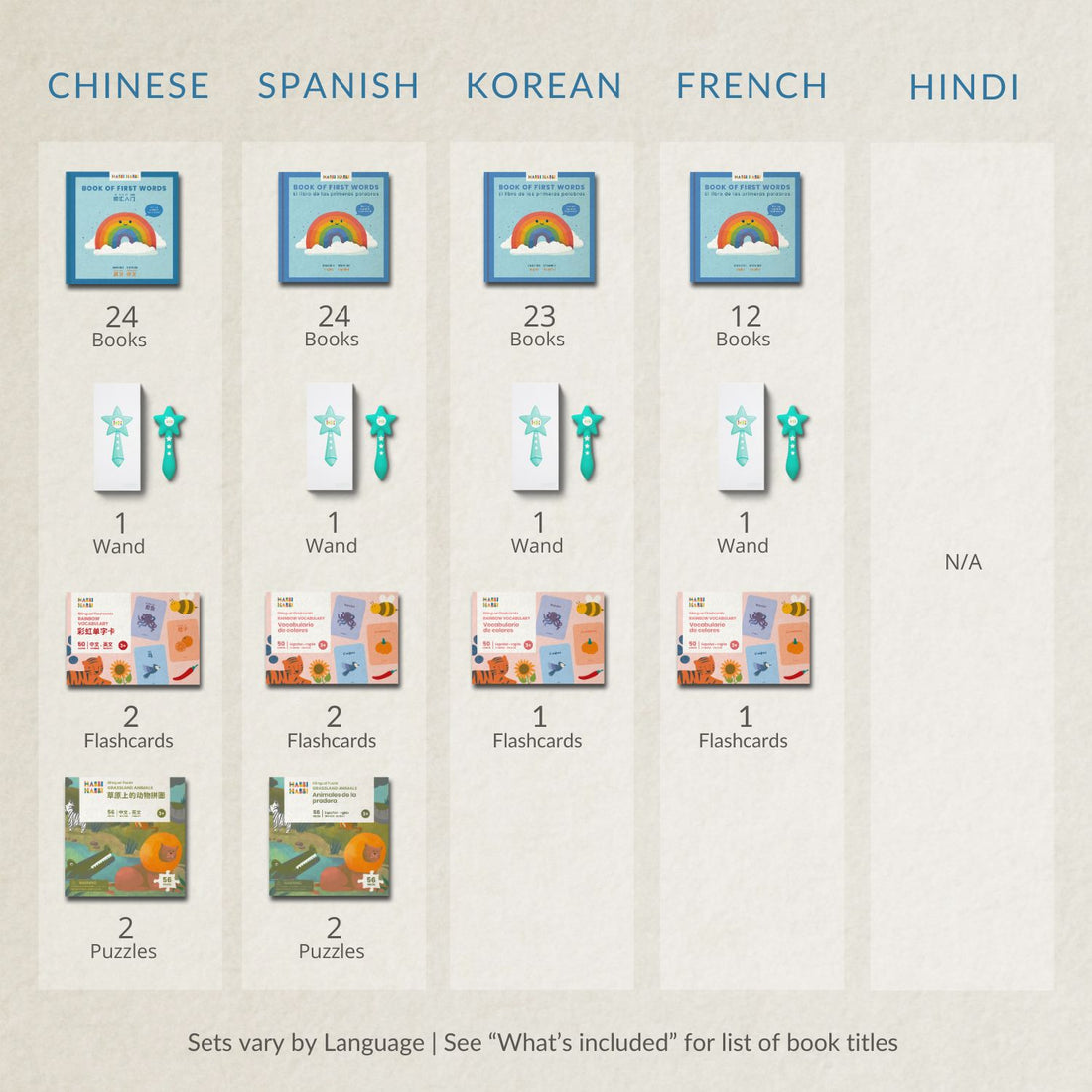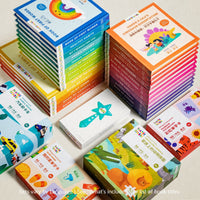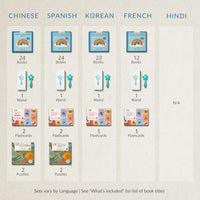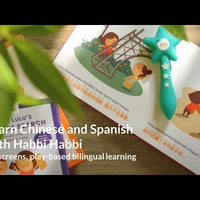 The Everything Set - French (Wand + All Books + Flashcards)
$250.00
Bundle Price

• Save
Please note: Sets vary by language, please refer to "What's Included" below for details. For Chinese, Spanish, Korean click here. For Hindi, explore our Words & Phrases Set. 
For those who want it all, we created a set with one of every item we offer in your language of choice!  This French set includes 12 Books + 1 Flashcard Set, plus 1 Reading Wand that brings each of them to life with audio!  Language learning has never been so playful and fun. Read honest, unsolicited reviews here.  
FRENCH books:
1 Reading Wand
1 Flashcards (Home)
12 Bilingual books (hardcover board books)

In My Home [Word book]
Book of First Words [Word book]
Foodie Friends [Word book]
Thing That Go [Word book]
Animals, Plants & Places [Word book]
Book of First Phrases [Phrase book]
Book of Emotions [Phrase book]
Book of Chores [Phrase book]
I Love My Body [Phrase book]
Apples + Arithmetic [Phrase book]
Book of Seasons [Sentence book]
I Am Kind [Sentence book]
Shipping dimensions: 16x8x6 inches
Shipping weight: 15.7 pounds
This set contains 12 small (8x8 inch)
FREE Ground Shipping on all US orders
Book of First Words
I am an adult with some Mandarin experience, but I found the Chinese speaker spoke a little bit too fast. I am having a hard time catching what was spoken. Maybe my 2 years old grandson can do better.
Everything has been absolutely amazing!!! My kids LOVE IT and actually WANT to use them every single day!!!!
Everything has been absolutely amazing! My kids LOVE IT and they actually WANT to use them every single day!
Amazing. My baby loves them!
My baby is 6 months old and hasn't shown any interest in toys till now. He absolutely loves tapping the wand on the book and gets so excited when sounds come out. I do most of the tapping for him right now and he loves listening to everything that the book says. He gets so excited! Amazing product and great execution. The wand works well. I have had absolutely no issues with it so far :) we are loving our books and we are looking forward to him enjoying different languages.
Puzzle fun
So amazing! The kids (and adults) love it !!
Easy to use
So simple... just tap!
Simply turn on your wand and tap - anywhere, on any page, in any of our books - to hear words, phrases and sounds.
So much content
60-300 clips per book
Every inch is tappable - not just text! Tap images and white space for hidden audio - from vocabulary to practical phrases to musical tunes.
Free resources
Printables for every title
Our Resources page supports your language learning journey with practical tips from families and educators and a wide selection of free printable activities.