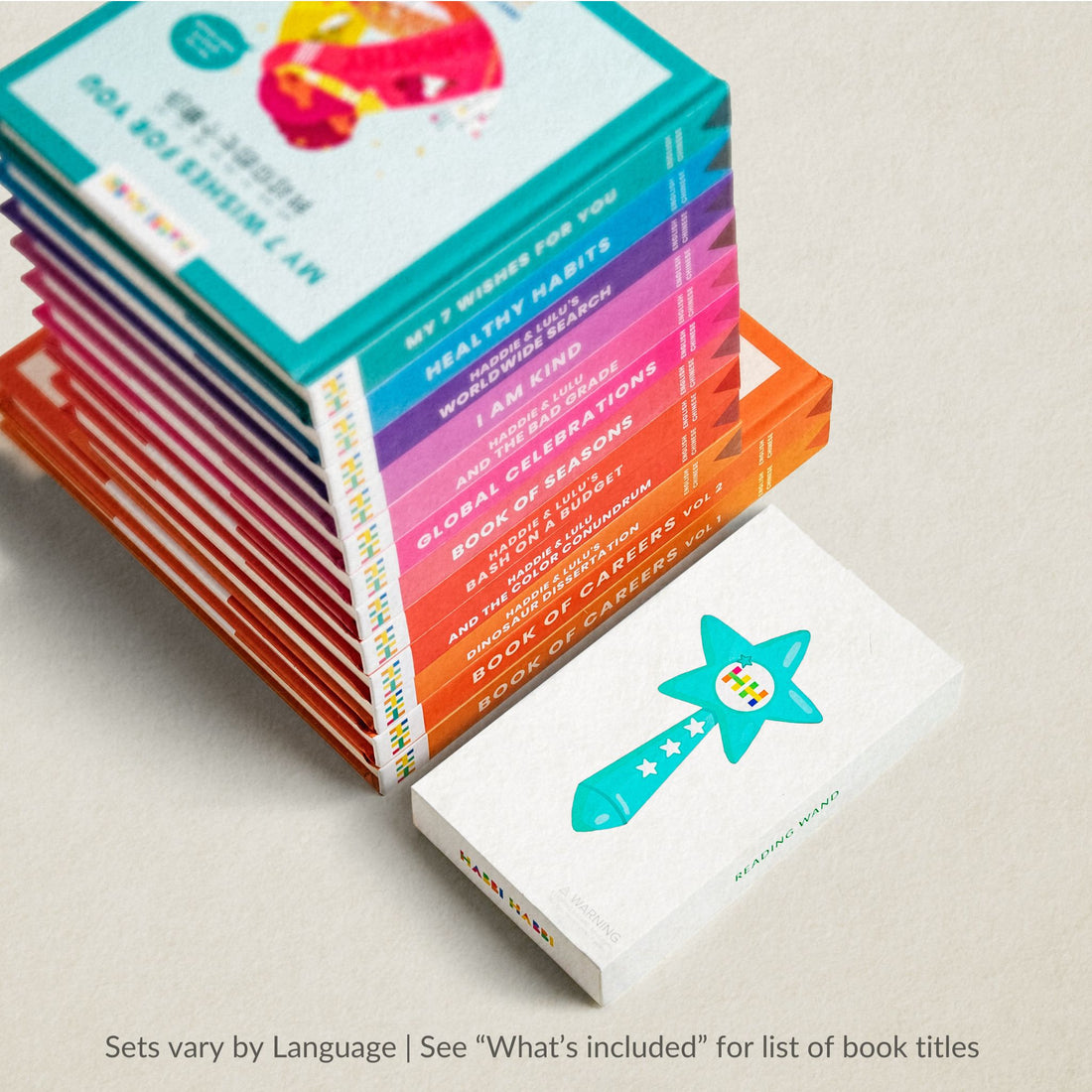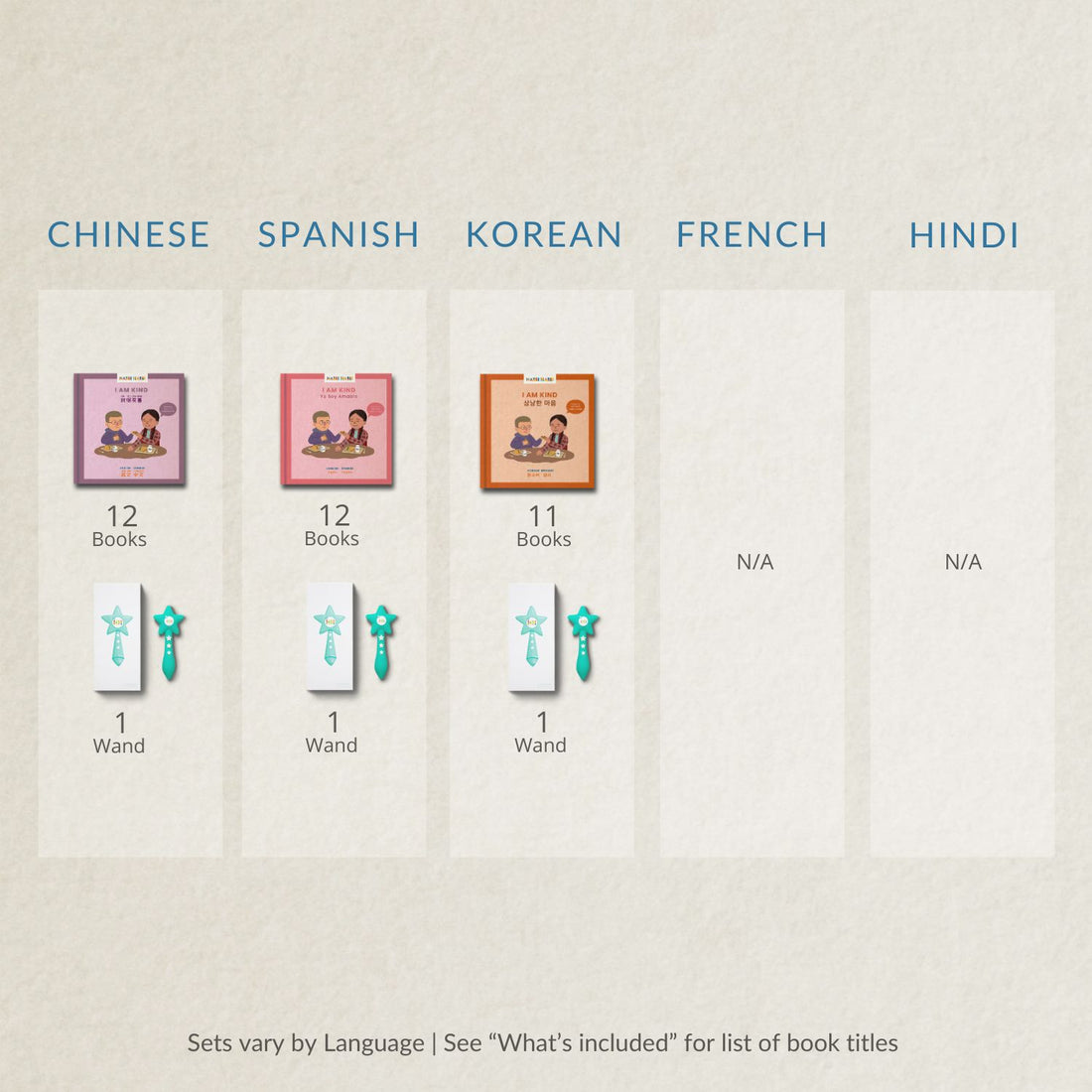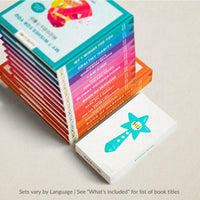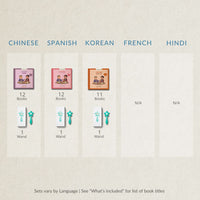 Sentences & Stories (Wand + 12 Books)
$235.00
Bundle Price

• Save
Please note: Books vary by language; Korean has 11 books (not 12). Refer to "What's Included" below for details. Any orders with our NEW Korean Books will ship end of Sept.
Our Sentences & Stories Set enriches your child's language learning with fuller phrases, sentences, stories and more sophisticated vocabulary.  It features 12 books plus a Reading Wand.  Every inch of our books is tappable, bringing each page to life with sound and music. Language learning has never been so playful and fun! Read honest, unsolicited reviews here.  
Chinese is Mandarin, Simplified with pinyin
1 Reading Wand
12 Bilingual books (hardcover board books) for Chinese and Spanish; 11 books for Korean (excludes Maps of the World)

CHINESE and SPANISH books:
Book of Careers, vol 1 (Moms) [Sentence book]
Book of Careers, vol 2 (Dads) [Sentence book]
I Am Kind [Sentence book]
Healthy Habits [Sentence book]
Global Celebrations [Sentence book]
My Seven Wishes for You [Sentence book]
Maps of the World [Word book]
Haddie & Lulu's Dinosaur Dissertation [Story Book]
Haddie & Lulu and the Color Conundrum [Story Book]
Haddie & Lulu's Worldwide Search [Story book]
Haddie & Lulu's Bash on a Budget [Story book]
Haddie & Lulu and the Bad Grade [Story book]

KOREAN books:
Same list as Chinese and Spanish except for Maps of the World
Shipping dimensions: 10x10x10 inches
Shipping weight: 16.1 pounds
This set contains 10 small (8x8 inch) and 2 large (10x10 inch) format books.
FREE Ground Shipping on all US orders
My granddaughter can't put the books down!
We love it!
We love our habbi habbi books! Would love for new story books soon! Perhaps one on recycling? :)
Sentences & Stories Set (Wand + 10 Books)
Easy to use
So simple... just tap!
Simply turn on your wand and tap - anywhere, on any page, in any of our books - to hear words, phrases and sounds.
So much content
60-300 clips per book
Every inch is tappable - not just text! Tap images and white space for hidden audio - from vocabulary to practical phrases to musical tunes.
Free resources
Printables for every title
Our Resources page supports your language learning journey with practical tips from families and educators and a wide selection of free printable activities.